Welcome to our Members in the News page! Keep track of your colleagues as they receive awards, accept appointments, and gain recognition around the globe. To submit your newsworthy item, please email Info@ArmenianBar.org.
Lisa Savadjian, a member of the NY/NJ/CT Armenian Bar Association chapter, achieved a significant trial victory in the United States District Court for the Southern District of New York. Lisa, along with her trial team at Seyfarth Shaw, represented the defendant in a New York City False Claims Act Whistleblower retaliation case involving a former contractor from her client, a staffing company, who was hired to work on a technology project for the City of New York between 2004 and 2007. The Plaintiff alleged retaliation for reporting fraud, bribery and kickbacks in connection with a scandal surrounding the project, in which numerous individuals were arrested in 2010, convicted, were sentenced to prison. In addition to those criminal actions, the main contractor agreed to a deferred prosecution agreement and paid $500 million back to the City of New York.  Plaintiff claimed he had reported fraud as a whistleblower and was then removed from the project in 2007. After the Plaintiff's substantive qui tam FCA claims were dismissed on motion, the FCA retaliation claims went to trial. Using a remote trial vendor, the case was tried on Zoom over five days in November 2020 before the Honorable Jesse M. Furman, the first remote trial before this Judge and one of only a limited few cases even being tried in the Southern District due to the COVID-19 pandemic shuttering the court. The Judge issued a written decision containing his Findings of Fact and Conclusions of Law after the bench trial. The decision ruled in favor of the defense and rejected Plaintiff's claims entirely, finding that Plaintiff had failed to prove the requisite elements of a retaliation claim.
Arsen Sarapinian founded the Law Offices of Arsen Sarapinian, with offices in Beverly Hills and San Francisco, where he specializes in wrongful death, catastrophic personal injury, and employment law. He handles cases from the pre-litigation phase through discovery and jury trial. Previously, Arsen litigated cases throughout Southern and Northern California while working at nationally-renowned law firms such as the Dolan Law Firm and Cotchett, Pitre & McCarthy. This included taking on, and succeeding against, corporate giants such as PG&E, national and international companies, governmental agencies, trucking companies, insurance companies, and other institutional adversaries. Arsen has recently been recognized as a "Rising Star" by Supers Lawyers Magazine and as among the "Top 40 Under 40" by The National Trial Lawyers.
Raffi Kassabian and Sareen Bezdikian joined forces to launch their new law partnership – the Bezdik Kassab Law Group.  Mr. Kassabian was recently Counsel for international law firm Reed Smith LLP and Mrs. Bezdikian managed her own law practice, The Law Office of Sareen Bezdikian.  Together, Mrs. Bezdikian and Mr. Kassabian bring 26+ years of legal experience.  Mr. Kassabian will lead Bezdik Kassab's litigation practice, with a focus on business and real estate litigation as well as litigation relating to mortgage and foreclosure disputes and various consumer statutes including the Telephone Consumer Protection Act (TCPA); Fair Debt Collection Practices Act (FDCPA); and Fair Credit Reporting Act (FCRA).  Mrs. Bezdikian will lead the transactional practice, which will focus on business, corporate and real estate transactions as well as estate planning and intellectual property.  Bezdik Kassab is based in Pasadena and Irvine, CA.
Yervand (Yerv) Melkonyan, a 2L at Columbia Law School, was recently elected to be Executive Articles Editor of the Columbia Law Review. His student note, "Regulation Best Interest and the State–Agency Conflict," will also be published in the Review. He is additionally the Co-President of the Columbia Business and Law Association and will be representing CLS in Vienna, Austria at the Willem C. Vis International Commercial Arbitration Moot Court competition. Yervand completed a B.A. in Financial Economics from Columbia University in 2018. He grew up in New York City, but he also stays close with family in Armenia and visits often.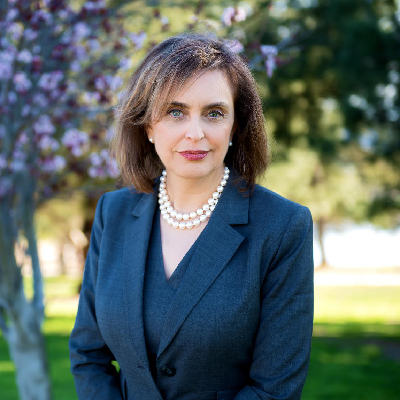 Naris Khalatian
of Glendale has published an article entitled
"Sexual Harassment, Professionally Speaking"
in the
Los Angeles Lawyer Magazine,
 (Oct, 2019). The article examines the new California Rules of Conduct, which while increasing the scope of coverage for acts of unlawful harassment encountered within the legal profession, they still fall short of the American Bar Association's Model Rule 8.4.  The article explores the ethical and potential disciplinary ramifications of an attorney's sexual harassment of his/her opposing counsel.  You may earn CA MCLE credit by taking the self test that appears on page 25 of the magazine.  Naris practices business and contract law.  She is also a volunteer coach with the Association's Constitutional Rights Foundation Mock Trial Program that we offer in Armenian private schools in the Los Angeles area.
Prime Minister Nikol Pashinyan signed a decree on Wednesday appointing the co-founder and chief executive of Yerevan's Impact Hub and a Armenian Bar member Sara Anjargolian to serve as the chief of staff of the newly-established High Commission of Diaspora Affairs.
In 2014, Anjargolian co-founded the Impact Hub Yerevan and served as its chief executive while serving on the Impact Hub Global Association board. The international organization bills itself as "a member-based network of changemakers. Part innovation lab, part business incubator, and part community center, we offer our members a unique ecosystem of resources, inspiration, and collaboration to grow impact." More on this story here.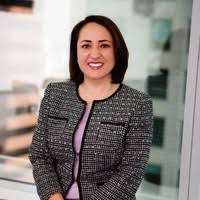 Armenian Bar Member Marina Manoukian, Head of Family Law at ADLI Law Group will be among a list of other business women honored by the Women's Council Awards for her hard work and achievements in the city of Los Angeles. The Women's Council Awards is a half day event that recognizes top business women in Los Angeles for their hard work and outstanding achievements.
Long standing member and proud supporter of the Armenian Bar Association, the Honorable Barry P. Sarkissian retired from the bench in July 2018. He served as a judge on the Vicinage 6 Superior Court in New Jersey and was appointed to the bench in 2005, obtaining tenure status in 2012. He now practices as Counsel in the Arbitration and Dispute Resolution group of Schumann Hanlon Marguiles LLC, in New Jersey.
On April 2, United Nations Secretary-General Antonio Guterres named Armenian Bar Association member Nicholas Koumjian as head of the Independent Investigative Mechanism for Myanmar. The investigation was established by the U.N. Human Rights Council on Sept. 27, 2018, and welcomed by the General Assembly on Dec. 22. Mr. Koumjian has served as the international co-prosecutor for the Extraordinary Chambers in the Courts of Cambodia since 2013.
ArmenBar member Steve Gokberk obtained a $274,000 verdict in a Suffolk County motor vehicle case wherein a 33 year-old client was struck from behind by the defendant. The client sustained injuries to her neck, back and knee, but did not undergo any surgeries or injections. The jury awarded $24,000 for past pain and suffering and $250,000 for future pain and suffering.
Mr. Gokberk currently practices personal injury and medical malpractice law throughout New York as an associate at Salenger Sack Kimmel and Bavaro. In 2018, he was was recognized a New York Metro Super Lawyer, Rising Star and given the designation as a "Top 40 under 40" by the National Trial Lawyers.
ArmenBar member Marina Samson of Ivie McNeill & Wyatt, APC obtained a default judgment against rapper Desiigner for posting defamatory remarks on his Instagram about College Gurl, LLC President, Jessica Brown. Desiigner was ordered to pay Brown $185,000 in economic and emotional damages for defamation and invasion of privacy. College Gurl, LLC educates students and families on how to pay for college. In 2017, Desiigner hired Brown to mentor his sister and help her get into Howard University. Through Brown's mentorship, Desiigner's sister was enrolled into a summer program at the university to improve her grades, and was ultimately accepted to Howard University. Read more here.
Ivie McNeill & Wyatt, APC is an accomplished law firm with a diverse range of practice areas.
ArmenBar sponsor YMPK Law Group, LLP were pleased to announce their involvement in a project of the international rap artist Drake, announcing that "It was an honor to provide legal services for the music video of God's Plan." The song, God's Plan, featured in the video took home the 2019 Grammy for Best Rap song. YMPK is a civil litigation firm in Los Angeles, CA.
ArmenBar member Rita Bojalian, business unit attorney for Neuromodulation Division of Boston Scientific, organized a charitable function for their firm's legal department administrator, who passed away from a long battle with cancer. The administrator originally wanted to organize this function but didn't make it.
The aim of the function is to help foster kids by giving them a nice decorated foster bag when they go to a new home as they are usually given trash bags in which to carry their belongings.  Rita explained that they "raised enough money to pack and color bags for 81 children and took them over to the county location where foster kids go before they find a new home." The money was donated by employees at our location in Valencia, where Rita is the division president. Read more here.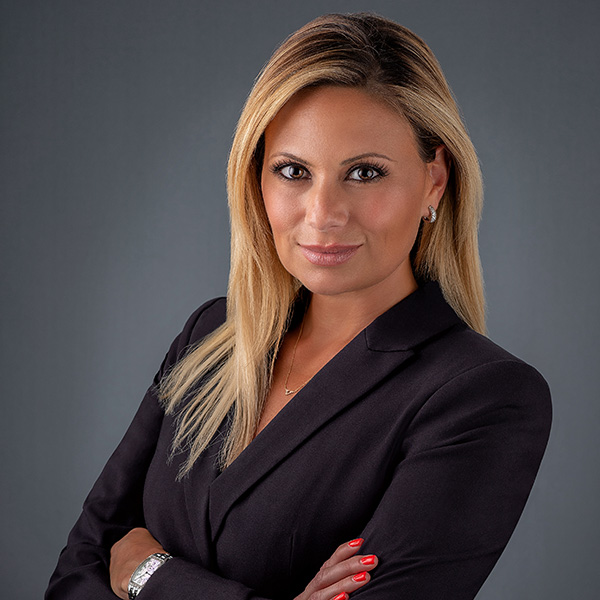 Aslin Koskel Tutuyan makes partner at The Mandell Law Firm, which announced: "Aslin joined our firm 11 years ago as a brand new attorney fresh out of law school. Since then, she has worked countless hours, sought out experienced mentors, fought glorious battles and earned the respect of clients, juries and colleagues. And today, we are so proud to announce that she earned the well deserved title of Partner at The Mandell Law Firm! Aslin, we are so proud of you and your hard work, dedication and loyalty and congratulate you on becoming the newest Partner at our firm!" Aslin is also a volunteer mock trial coach at AGBU MDS.
Civil Rights Attorney Narine Mkrtchyan represented three brothers against the city of Pomona in reaching a settlement agreement to pay her clients $700,000 to resolve a federal civil rights lawsuit that claimed Pomona police officers violently and unlawfully arrested them in 2015. It will be the third settlement the city has paid in the past several years in cases in which Pomona police officers were accused of misconduct.
"The settlement reached before trial was a successful resolution for my clients, victims of police brutality, who were attacked and arrested in front of their homes while getting ready to go to work, and then were false accused of crimes they never committed," said Narine. Read more here.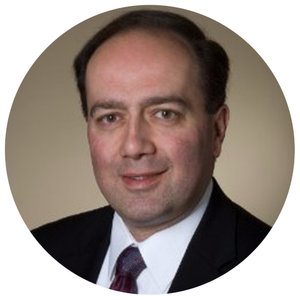 As a veteran Deputy District Attorney with the Los Angeles County  District Attorney's Office, ArmenBar member and lead mock trial coach at AGBU MHS Rouman Ebrahim will now be serving as the Deputy-in-Charge of the Victim Impact Program in the Van Nuys Branch. This comes after almost 14 years of being assigned to downtown (8 years in Sex Crimes Division and 5+ years in Cyber Crime Division). The Victim Impact Program handles cases involving sex crimes, domestic violence, child abuse, hate crimes, elder abuse, and stalking. "I look forward to working with the amazing prosecutors in Van Nuys VIP," said Rouman.
Raffi Ohannes Sarrafian, a long-time member of ArmenBar and current board member, has been appointed to a significant position in the government of Cook County, Illinois, the site of The City of Chicago.
Raffi was selected by the Cook County Board of Commissioners to be the Chief Procurement Officer of Cook County where he will oversee its purchases of goods and services.  Cook County is the largest county in Illinois in both population and geography.  It is, in effect, the core of the Chicago Metropolitan Area, and is home to over five million residents and thousands of businesses and universities, many of them internationally known.  Its county government is complex and serves more people than live in many countries.
Raffi is no stranger to government.  For several years, until his appointment to his current position in November 2018, he was the Chief Administrative Officer of The Chicago Park District, the governmental unit that provides parks for The City of Chicago.  Raffi essentially served as the day-to-day manager of Chicago's huge park system.
With his new position, Raffi is believed to be the highest-ranking governmental officer of Armenian descent in the Chicago metropolitan area.  He is a native of the region, having grown up in Skokie, a northwestern suburb.  He received his B.A. degree from The University of Illinois at Chicago and then worked for several years.  When Armenia became an independent republic, Raffi lived in Yerevan for over a year assisting the foreign office of the new republic, headed by the Armenian Bar Association founder Raffi Hovannisian.  He then returned to Chicago to study law, earning his J.D. from The John Marshall Law School in 1997.
Lara Kayayan, Esq. and Jonathan Jenkins, Esq., of the prominent Los Angeles boutique law firm, Jenkings Kayayan, LLP, become the first attorneys in the United States to have defeated CitiMortgage, Inc., in a Mortgage Repurchase Litigation.
In CitiMortgage Inc. v. Platinum Home Mortgage Corp., 15-CV01242 (E.D. Missouri. filed Aug. 13, 2015), CitiMortgage, Inc. sued Platinum Home Mortgage Corp., JENKINS KAYAYAN LLP's client, in federal court in Missouri. CitiMortgage sought millions in damages, alleging that Platinum had failed to repurchase numerous defective mortgage loans. Read more here.
We congratulate ArmenBar member Gevork Gazaryan, a 3L Traditional Day student, who was named Southwestern Law School's Bison of the Week. Gevork is the Managing Editor of Southwestern Law Review, a Civil Procedure Teaching Assistant, and a member of the Armenian Law Student Association. Gevork also serves as a peer mentor to current and incoming students at Southwestern.
He says, "I am a first-generation Armenian-American and will be the first in my family to become an attorney. I started law school with a dream of being in the courtroom, and after 3 years, I am that much closer to achieving my dream. Law school has made me a more educated and determined individual with a stronger drive toward success. I am thankful to Southwestern for helping shape me into this individual."
Armenian Bar member Rita Mansuryan co-authored an article featured in the Recorder. Ms. Mansuryan is a legal clerk at Faegre Baker Daniels. The article describes amendments to California's Slack Fill law and impacts on Slack Fill litigation: "In what seems like an uncharacteristic move for the historically consumer-friendly state, California recently added new safe harbors protecting product manufacturers from claims of "slack fill" in packaging, signaling a dwindling receptivity to the recent spurt of slack fill litigation in that state." Full article here.
Congratulations to ArmenBar member Ara Jabagchourian's law firm being honored as a Tier 1 firm in CaliforniaBest Law Firms by U.S. News and World Report – Tier 1 Firm, 2019.
Mr. Jabagchourian has been been named a top 100 Superlawyer many years running. The Law Offices of Ara Jabagchourian, P.C. focuses in civil litigation with an emphasis in trial practice.
Armenian Bar Member Mark Momjian was recently interviewed by Animals Today Radio about a groundbreaking law just passed in California, which gives family court judges greater latitude when deciding pet custody disputes in divorce and legal separations. Not only does the law give family courts discretion to award sole or joint ownership of household pets, courts now have the authority to consider "care" of pets, including keeping them free from acts of harm or cruelty, as well as providing food, water, veterinary care, and safe and protected shelter. This follows similar laws in Alaska and Illinois, and Momjian predicts more states to follow soon. The California law goes into effect Jan 1, 2019. Listen to the full interview here.
A native Philadelphian, Mr. Momjian has been practicing family law for more than three decades and is the leading author of a text on the law of domestic-relations in Pennsylvania, currently in its 13th edition and published by Thomson/Reuters.  Mr. Momjian is an Adjunct Professor of Law at the Villanova University School of Law, where he teaches family law.  He is also an Adjunct Professor of Psychiatry at the Drexel University School of Medicine, where he teaches mental-health law.   He is the author of dozens of articles about dynamic trends in family law, with a particular emphasis on the intersection of biotechnology and domestic-relations.
Armenian Bar Member
Shahane Martirosyan
secured an $8 million award in a whistle-blower case against Federal Express Corporation involving to three employees who complained about unsafe airplane repairs and suffered retaliation. The manner in which FedEx chose to defend the action was particularly troubling to Ms.
 Martirosyan
, who stated: "As one example, FedEx presented an internal complaint against Langevin that FedEx used to demote him, but the employee FedEx claimed complained testified that he never complained about Langevin and instead had supported him." Shahane is an attorney licensed in California who handles employment law cases. Read more about the case
here
.
Armenian Bar member Cortney Shegerian recently launched a new firm, Shegerian Conniff LLP.  Ms. Shegerian previously worked as  an attorney at Shegerian & Associates, an employment and injury law firm in Los Angeles, CA.  Her focus included all aspects of legal case management, with a particular emphasis on law and motion, trial preparation, and mediation.  Cortney fights for the rights of her clients, who include victims of workplace harassment, sexual harassment, those with disabilities, and those with personal injuries both inside and outside the workplace.
Member of the Armenian Bar, the 
Hon. Robert Philabosian
is being honored at Southwestern Law School by the Alumni Resource Network as "Outstanding Mentor of the Year."  The event will include a cocktail reception and is taking place on October 3, 2018 at Southwestern Law School. Register
here
.
On September 10, Chicago celebrated the dedication of Commemorative Benches, handcrafted in Armenia, and gifted to the City of Chicago as a gesture of friendship.  The initiative was organized by Armenian Bar Board Member at large
Raffi Saraffian
, Chief Administrative Officer of the Chicago Park District, the Representative of DFA/Business Armenia in Chicago with the support of the Honorary Counsul of the Republic of Armenia in Chicago, Oscar Tatosian, the former postmaster general of Armenia, Paruir Sarkissian, and the Greater Chicago Armenian community.  Connors Park, at 861 N. Wabash Ave in the shadow of Water Tower Place right off Chicago's Magnificent Mile, was enhanced with 6 Armenian beechwood benches manufactured in Armenia which resemble the classic "Yerevan" benches found throughout the city of Yerevan.  
Watch video
.
Master litigator
Garo Mardirossian
—a veteran member of the Armenian Bar Association and a highly-decorated civil rights and personal injury lawyer—keeps on bending the arc of the legal universe towards justice by securing a record-setting settlement for the family of an innocent man killed mistakenly by law enforcement.  "The settlement, which Mardirossian called record-setting, was announced in court papers earlier this year, but the amount of the settlement was not divulged at that time."
Read more
.
ArmenBar member
Aram Kouyoumdjian
announced that his latest theater project, 
"William Saroyan: The Unpublished Plays in Performance,"
 will have its world premiere at the Los Angeles Central Library's elegant Taper Auditorium on 
September 15 at 7:00 p.m. 
Made possible by special permission from Stanford University Libraries, this production will feature never-before-staged scenes from unknown Saroyan plays like "The Armenian Play (or Opera)," "Home to Hayastan," and "Ouzenk Chouzenk Hai Yenk" (Like It or Not, We're Armenians) that explore such themes as immigrant life, the trauma of genocide, and the notion of repatriation. Check out the flyer
here
.
Armenian Bar Association member Nareg Kitsinian, Esq. of the Kitsinian Law Firm secured a $2.2 Million Dollar Settlement in Civil Suit. Plaintiff homeowners experienced water and fire damage from the 2017 Thomas Wildfires in Ventura County. During the first evening of the fires, the power utility was compromised and the home experienced several power surges. As a result of the power surges, an appliance caught fire in the home. This fire caused the fire sprinklers in the home to activate, resulting in extensive water damage to the home.  After Plaintiffs reported the property damage claim to Defendant, their insurance company, Defendant refused to pay the benefits owed to Plaintiff pursuant to the insurance policy. Mr. Kitsinian filed a complaint for Insurance Bad Faith, Breach of Contract, Breach of the Duty of Good Faith and Fair Dealing, and Unfair Business Practices against the insurance carrier. Mr. Kitsinian's persistent determination to resolve this matter resulted in a settlement of over $2,200,000.
MIAMI – Governor Rick Scott of Florida announced the re-appointment of Harout Jack Samra to the Third District Court of Appeal Judicial Nominating Commission for a term ending July 1, 2022. Samra, of Miami, is board certified in international law and is an attorney with DLA Piper. Samra received his bachelor's degree, his master's degree, and his law degree from the University of Miami. Samra previously served in the position from 2014-2018. He previously served as a law clerk in the Antitrust Division of the US Department of Justice (Transportation, Energy and Agriculture Section) and in the US Attorney's Office for the Southern District of Florida, Economic and Environmental Crimes Section.
SACRAMENTO – Governor Edmund G. Brown Jr. today announced the appointment of Sabrina D. Ashjian. Ms. Ashjian, of Fresno, has been appointed to the Cannabis Control Appeals Panel. She has been a deputy district attorney at the Fresno County District Attorney's Office in the Consumer Fraud and Environmental Protection Unit since 2015. She was an associate at Stammer, McKnight, Barnum and Bailey LLP from 2014 to 2015, a public defender at the Fresno County Public Defender's Office from 2010 to 2014 and an attorney at the Amin Law Group Ltd. from 2009 to 2010. Ashjian is a member of Central California Legal Services, National Women's Political Caucus of California, California Women Lawyers, Fresno County Women Lawyers, and the Fresno County Bar Association. Ms. Ashjian earned a Juris Doctor degree from the Pepperdine University School of Law, a Master of Arts degree in journalism from the University of Southern California and a Master of Business Administration degree from the Pepperdine University Business School. This position requires Senate confirmation and the compensation is $147,778. Ms. Ashjian is a Democrat.
ArmenBar member Nora Kaprielian recently joined Reed Smith LLP as a staff attorney in the firm's Financial Industry Group.  Nora has experience conducting legal research, drafting memoranda and motions involving state and federal procedural and substantive matters relating to her practice.  Nora manages lawsuits from inception to settlement.  Previously, Nora worked on healthcare regulatory matters at a national firm, where her team represented hospital medical staffs.  She supported attorneys defending and preparing responses to Medical Board subpoenas, conducting research relating to anti-kickback and Stark laws, and preparing hospital staff members for administrative hearings in accordance with physicians' due process rights.
Nora has been an active member of the Armenian General Benevolent Union since 1998.  She participated in the organization's New York Summer Internship Program in 2010.  She spent her summer interning with a real estate firm in Manhattan, as well as meeting and making lasting friendships.  She is a member of the Armenian Bar Association, where she mentors current and prospective law students.  Growing up, Nora lived throughout the United States, and in Morocco and Tunisia.  She brings a unique and fresh perspective to all her endeavors.  In her free time she enjoys playing tennis, hosting friends, and spending time with her husband and their dog, Rozie.
The New York State Bar Association welcomed ArmenBar member
Souren A. Israelyan
as the Co-Chair of the Association's Committee on Civil Practice Law and Rules (
http://www.nysba.org/CPLR/
), a 46-member committee comprised of judges of appellate and trial courts, law professors, and leaders of the bar from wide cross-section of practice areas. The committee develops original legislation that is necessary for the practice of law, monitors the current law and weighs in on the proposed amendments to New York code of civil procedure and court rules.
Judge Richard G. Kolostian, Sr. was born on December 2, 1931, the youngest of 2 sons born to Kalost Der, a survivor of the Armenian Genocide, and Rose, a homemaker. He graduated from Fremont High School in 1949. He worked to support himself and his family while attending Loyola University Los Angeles (now Loyola Marymount). While at Loyola, he was in Air Force ROTC. After graduating Loyola in the mid-1950's, he served in the Air Force on active duty. Once honorably discharged, he worked his way full-time in the Personnel Department of General Telephone (now Verizon), while attending Loyola Law School at night part-time. He graduated from Loyola Law School in 1964.
His first job out of law school was with the Los Angeles City Attorney's Office, where he was a criminal trial attorney, criminal appellate attorney, and later legal adviser to the Los Angeles Police Commission. He left the city in 1968 to enter private practice. In the mid-1970's, he was elected as a Commissioner in the Los Angeles Municipal Court. In 1980, he was appointed by Governor Jerry Brown as a Judge in the Los Angeles Superior Court, making him one of the first jurists in California to go from a Municipal Court Commissioner to Superior Court Judge.  After a year as a judge at Juvenile Hall in Sylmar, he transferred to Van Nuys, where he served the remainder of his career. He started in Van Nuys as a felony criminal judge, then in later years transitioned to handle civil cases. He served as Supervising Judge of the Northwest District (Van Nuys) in 1988.
He was an active supportive of organizations such as the San Fernando Valley Bar Association and the Armenian Bar Association. For many years, Judge Kolostian served as a volunteer judge for the Constitutional Rights Foundation Mock Trials program, including one year as a judge for the National Championship in Madison, Wisconsin. He was a longtime Scoutmaster for Troop 127 of the Great Western Council (now Western L.A. County Council) of the Boy Scouts of America, influencing many young men, and helping his two sons to reach Eagle Scout, the highest award in Scouting. He was involved for many years in seeking to obtain cityhood for Calabasas, and was honored to swear in the inaugural city council in 1991.
He retired in 2006, as #1 in seniority of all judges in the entire Los Angeles Superior Court. In retirement, he volunteered to sit by assignment in the probate court of the Van Nuys Superior Court. He and his wife also got to travel to various places around the world, including: China, Egypt, Russia, Central Europe, and the Panama Canal.  He also got to see and enjoy the growth and development of his 4 grandchildren, who affectionately nicknamed him "Grandpa Judge."
He passed away peacefully on June 9, 2018. He is survived by his wife of 54 years, Joan; his sons Richard Jr. (Michele) and Jon; and his wonderful grandchildren Peter, Ava, Zachary, and Conner.
Attorney Aram Ordubegian has joined the Armenian Bar Association's Mentorship program as a senior advisor. Mr. Ordubegian is the West Coast Team Leader and a partner of the Bankruptcy and Financial Restructuring group at Arent Fox LLP, having joined the firm in July 2009. He has been recognized by Chambers USA 2016 for Bankruptcy and Financial Restructuring and Best Lawyers in America in 2013-2016 for Bankruptcy and Debtor Rights. He was also selected as one of the "20 Rising Stars Under 40" by the Armenian Bar Association. Mr. Ordubegian has consistently been recognized in the Southern California edition of Super Lawyers magazine in bankruptcy and financial restructuring since 2005. Dow Jones Daily Bankruptcy Review named Aram its "Mover of the Week" in July 2009.
Armenian Bar Association Member Brigitte Malatjalian was selected as the Southwestern recipient for the Association of Business Trial Lawyers Law School Scholarship Program. She says, "I'm passionate about advocacy and pursuing my dream of proactive justice. I had a very untraditional path to law school, but distinctions like this genuinely make me feel as though I'm on the right path in life. I've grown so much in such a short period of time and I'm thankful and indebted for all of the insurmountable support that I have received."
On a perfect May afternoon in the Illinois capital of Springfield, Professor Ann Lousin, the intrepid scholar and past Chairwoman of the Armenian Bar Association, gracefully accepts a special proclamation by the State Senate thanking her for her service to the citizens of Illinois.  Senate President John Cullerton adjourned committee hearings to present the proclamation, a regal ceremony attended by a number of her former students and current members of the Armenian Bar.  Professor Lousin's distinguished career includes her accomplishments as staff attorney to the 1970 Illinois Constitutional Convention, her role as Parliamentarian of the 78th General Assembly, her widely-respected status as a legal scholar and professor at The John Marshall Law School, and her exemplary contributions and dedication to the Armenian Bar Association.
We have lost one of our own: Justice Armand Arabian.
One of our giants left us yesterday and, while the Armenian Bar Association mourns his passing, we consider ourselves as doubly-blessed to have cherished California Supreme Court Justice Armand Arabian and, in turn, to have been cherished by him. He was one of a kind.
A founding member and staunch supporter of the Armenian Bar–literally traveling the world for 25 years to participate in and headline our programs–Justice Arabian's contributions to humanity and to jurisprudence were so vast and exceptional that he is one of only a select few who has been conferred with the highest honor of the Armenian Bar Association, an Honorary Life Member.
Born in New York City, the son of immigrant survivors of the darkest chapter of Armenian history, Justice Arabian remained a fierce advocate for the recognition of the Armenian Genocide and the quest for restorative justice for the Armenian people. His autobiographical masterpiece, From Gravel to Gavel, captures the triumph of the human spirit over the unimaginable atrocities that his family endured during the Genocide.
At this time, we reflect upon Justice Arabian's glorious legacy as a decorated United States Army paratrooper, his numerous landmark court decisions upholding the rights of women which led to the passage of reform legislation in all 50 states, his commitment to the advancement of the rule of law in Armenia, and his countless acts of benevolence with his wife, the late and beloved Nancy Arabian. Their compassion, their spirit of giving and serving, touched the lives of so many.
For our members, we are truly fortunate and grateful to have had such an inspirational leader among us. While his loss leaves a great void, we take solace in knowing that he is resting with our Lord and find peace in the teachings of our Christian faith, which he shared, that the spirit of Justice Arabian will live on eternally.
In 2017, Steve Gokberk was named an award recipient for the Huntington Township Chamber of Commerce's "Celebrate Long Island's Young Professionals," honoring 30 people under the age of 30. Every year the Huntington Chamber of Commerce recognizes future business leaders on Long Island. Following Steve's receipt of the award, the Armenian Bar Association's New York/New Jersey/Connecticut chapter honored him with a Certificate of Merit. "30 under 30" Honorees were nominated by a current member of the Chamber and endorsed by colleagues. As part of the application process, recommendation letters were required. The Armenian Bar Association, upon hearing of Steve's nomination, enthusiastically
submitted their endorsement and assisted in his selection.
Steve is a first generation Armenian-American. He currently practices personal injury and medical malpractice law throughout New York. He is an associate at Salenger Sack Kimmel and Bavaro and has been instrumental in helping his clients receive significant monetary compensation.
Susan Kassapian is a prominent member of the ArmenBar with an extensive history of public service. Currently, she is the Deputy Commissioner of the Hearings Division at the New York City Office of Trials and Hearings ("OATH"). OATH is the City's central independent administrative law court. OATH's purpose is to provide due process in cases that originate from the City's enforcement agencies in a venue that is neutral and unbiased. "…[W]e provide an emphasis on procedural justice to ensure fair and impartial hearings. We work hard in particular to ensure that pro se respondents not only receive a fair hearing but that they come away from the experience feeling that they did regardless of whether they are found in violation of the charges the city agencies have brought against them." As of January 2018, Susan oversees the Appeals Unit of the Hearings Division and also handles Recruitment and Training of its Hearing Officers and Staff Attorneys. Prior to OATH, she worked at the NYC Department of Consumer Affairs (DCA) for over 28 years, serving as the Consumer's Advocate and Chief of Litigation, Assistant Commissioner and General Counsel. "My favorite part of being Deputy Commissioner at OATH is recruiting new hearing officers….Last year I had the pleasure of hiring Ruben Stepanian, who emigrated from Yerevan Armenia. "
ArmenBar member, Kristine Manoukian, joined the prestigious law firm Clifford Chance in July 2016 and emerged as a partner in May 2017. Clifford Chance is a world wide law firm, its practice spans across five continents. Kristine moved to America from Yerevan when she was 14 years old. A Maryland School of Law graduate, she now specializes in financial restructuring and bankruptcy that involve major corporate institutions with international prowess. One of Kristine's most memorable projects involved the representation of a group of bondholders and new money lenders, valuing over a billion dollars, in connection with the restructuring of Abengoa S.A. (a Spanish multinational corporation in the field of global engineering). This project was a demonstration of the global nature of Clifford Chance and her practice. On a daily basis, Kristine was working with Clifford Chance attorneys in Spain and Luxembourg to coordinate this massive restructure project. This assignment required Kristine to demonstrate legal skill of the highest caliber, diligence and creativity. The ArmenBar looks forward to seeing Kristine's continued impact on international law and business.
President Donald Trump has nominated Armenian Bar Member Patrick Hovakimian to serve as a Member of the Foreign Claims Settlement Commission of the Justice Department, for the remainder of a three-year term.
As an Assistant U.S. Attorney for the Southern District of California, he investigates and prosecutes public corruption and white-collar crime. Previously, he practiced law with the international law firm of Latham & Watkins LLP, and clerked on the United States Court of Appeals for the 11th Circuit. He holds a Juris Doctor from Stanford Law School, where he studied as a Truman Scholar and was a member of the Stanford Law Review; a Master of Philosophy from Oxford, where he studied as a Marshall Scholar; and a Bachelor of Arts, conferred summa cum laude, from Occidental College. Mayor Kevin Faulconer appointed him to the Human Relations Commission in 2016.
LegacyShield, a cloud-based legacy planning platform, is proud to announce that the Florida Venture Forum (FVF) has invited founders Michael Babikian and Dan Pierson to present at its 26th annual conference Jan. 20-31 in Fort Lauderdale. Babikian and Pierson are among only 21 companies to present out of more than 100 applicants.
Mr. Babikian previously served as the head of the Armenian Bar Association's CLE committee.
A New York lawyer who proposed adding cars to subway trains is among 19 finalists in a Metropolitan Transportation Authority "genius challenge" that will award $1 million for the best ideas to fix the city's subway system.
Lawyer Craig Avedisian, a solo practitioner, is one of two individuals named last month as semifinalists; the others are mostly large companies, the New York Times reports. 
The Armenian Bar Association is pleased to announce that two of its stalwart members-Michael Amerian and Amy Ashvanian– have been appointed as judges to the California Superior Court in Los Angeles.  Their appointments were announced on February 27, 2018, in a press release issued from Governor Brown's office, which included Michael's and Amy's biographies below:
Michael R. Amerian, 43, of Los Angeles, served as a deputy city attorney in the Los Angeles City Attorney's Office since 2003. He served as a law clerk for the Honorable Dickran M. Tevrizian, Jr. at the U.S. District Court, Central District of California, from 1999 to 2000. Amerian earned a Juris Doctor degree from the University of Southern California School of Law and a Bachelor of Science degree from Georgetown University School of Foreign Service. He fills the vacancy created by the retirement of Judge R. Carlton Seaver.
Armenui A. Ashvanian, 46, of Glendale, has been appointed to a judgeship in the Los Angeles County Superior Court. Ashvanian has served as a deputy district attorney at the Los Angeles County District Attorney's Office since 2005 and has been an adjunct assistant professor at the Glendale University College of Law since 2014. She was an associate at Yeghiayan and Associates from 2004 to 2005. Ashvanian earned a Juris Doctor degree from the Glendale University College of Law and an Associate of Science degree from Glendale Community College. She fills the vacancy created by the retirement of Judge George Genesta.
In 2017, the Armenian Bar Association assembled a team of accomplished and highly-reputed trial attorneys from across California to serve as members of the organization's Judicial Evaluation Committee (JEC).  Newly-appointed Amy Ashvanian was the first applicant to matriculate through the Armenian Bar's JEC. The committee's mission is to evaluate applicants and potential appointees to the California judicial bench and to make recommendations to the Governor and the Appointments Secretary for those candidates who are deemed to be well-qualified. The organizing body recognized that to have an effective voice in the judicial appointment process, it would be necessary that the recommendations be made by those with proven talent and relevant experience as trial attorneys.
You can learn more about the JEC here.
Judge Aram Serverian passed away peacefully at home from renal failure. Aram was born June 5th, 1932 in Woodside, Long Island to Garabed and Zaroohi Serverian. While working as a court reporter, Aram attended San Francisco Law School at night. After passing the bar examination, he worked in private practice as well as with the San Mateo County District Attorney's Office. He was appointed juvenile court commissioner in 1976, a post he held until he was appointed to the bench in 1986.
Aram was an excellent athlete and played semi-pro hockey with the Sands Point Tigers and Jamaica Hawks of Long Island. Aram was predeceased in death by his sister, Irene. He leaves his wife of sixty years, Hasma, and three children, Michael Serverian, Linda Krikorian and Lisa Serverian as well as seven grandchildren.
Judge Jacob Adajian, age 81, died on Saturday, January 27, 2018, at Long Beach Memorial Hospital. Jacob was born on June 3rd, 1936 in Paterson, New Jersey to Samuel and Sarah (Phillian) Adajian and was the second eldest of five children. When he was 14 years old, Jacob's family resettled in California. He enlisted as a paratrooper in the Army, serving from 1955 to 1958. Though he had to drop out of high school at age 17 to help support his family, Jacob later attended Southwestern Law School and passed the California Bar exam in 1969.
From there he enjoyed a long and successful law career, starting as a City Attorney, and eventually becoming a partner in the law firm, Ash, Vidas, and Adajian. In 1995, Jacob was appointed as a Los Angeles Municipal Court Judge by then Governor Pete Wilson, and worked many years on the bench, both in Los Angeles and Long Beach, and formally retired as a Superior Court Judge in 2006. After retirement, Jacob worked on assignment as needed in Downey, Norwalk, and Long Beach courthouses and continued to be a valued mentor to many attorneys.
Jacob is survived by his two daughters, Shelley and Joelle Adajian, his grandchildren, Aidan and Layna Mannella, his step-children Leo and Kimberly Clouser, from his marriage to Kenia Casarreal, who passed away in 2010, his step-grandson Lars, and his older sister Aurora Lehmann.
Tigran Palyan of Palyan Law APC was appointed to serve as the Legislative Liaison for the executive committee of the California State Bar Family Law Section. Mr. Palyan is responsible for representing the Los Angeles county legislative committee at various meetings throughout the year regarding legislation which affects family law. Mr. Palyan, who practices exclusively family law, sits on the executive committee of the Los Angeles County Bar Association, and is also an adjunct professor at Southwestern Law School.
ArmenBar member Marina Sampson joined the Ivie, McNeill & Wyatt Firm. Her practice will focus on civil litigation and labor and employment law.
Prior to joining the firm, Samson was an attorney with Castellón & Funderburk LLP. She previously served as a law clerk at the United States Attorney's Office in its Criminal Division, and was a judicial extern for the Honorable André Birotte, United States District Court. She earned her J.D. from Southwestern Law School, Los Angeles, where she also served as an admissions assistant. She is co-chair of the American Bar Association's Judicial Intern Opportunity Program and a member of the Board of Directors for the Los Angeles Chapter of the Italian American Lawyers Association. She was also a founding member of the Federal Bar Association's Southwestern Chapter.
Attorney Ani Akopyan joins Akopyan Law Firm, A.P.C.  Ms. Akopyan has extensive experience in all stages of labor and employment litigation. She has achieved favorable results in a broad spectrum of employment matters including wrongful termination claims, harassment claims, discrimination claims, retaliation claims, whistleblower claims, and wage & hour claims. She also has substantial professional liability defense experience and business litigation experience, having litigated matters involving contract disputes, trade secret disputes, and business torts.
Ms. Akopyan was named to the list of Top 50 Up-and-Coming Women Attorneys in Southern California as well as to the California Rising Stars list as one of the top up-and-coming attorneys in California for 2007-2018. Each year, no more than 2.5 percent of the lawyers in California receive this honor. Has also been recognized as a Top Attorney by Pasadena Magazine for 2012-2015.
ArmenBar board member Ara Babaian has partnered with Justin Karczag (of Karczag & Associates PC) to form a new firm called Encore Law Group LLP.  Drawing on his big-firm expertise, Ara had formed Encore Law Group PC in 2001 to provide expert legal services to both pre-revenue startups and mature companies in the areas of Business and Intellectual Property Law.  Prior to that, Ara was a partner at the Beverly Hills law firm of Ervin Cohen & Jessup LLP.  With this new firm, he combines Encore's transactional practice with the civil litigation practice headed by Justin Karczag who has extensive experience, and an impressive track record, in all areas of litigation, representing both plaintiffs and defendants in successful seven- and eight-figure outcomes, from pre-litigation resolution, to multi-month jury trials.  The new law firm is headquartered in downtown Los Angeles in an office condo purchased by the principals of the firm in 2017.  The firm also has a reach in Hawaii, Nevada and Texas, representing both local clients as well as out-of-state clients doing business in those states.  Encore Law Group LLP represents a wide variety of clients in a number of industries, including Technology, Entertainment & Media, Real Estate, Health Care, Manufacturing & Distribution, Restaurant, Retail and Professional Services. For more information, visit the firm's website at www.encorelaw.com.