Welcome to our Members in the News page! Keep track of your colleagues as they receive awards, accept appointments, and gain recognition around the globe. To submit your newsworthy item, please email [email protected].
Artak Paskevichyan is the tort litigation attorney for the Sacramento Regional Transit District. He has been able to utilize his BS in Risk Management and Insurance and his MBA, along with his civil litigation experience, to manage the District's Risk Department. Artak focuses on high exposure claims, defends the District against lawsuits, and provides advice to various departments. His prior litigation experience includes medical malpractice, premises liability, and automobile liability defense.  Artak was recognized as one of 2021 Super Lawyers Rising Stars. He has been a member of the Armenian Bar Association since law school, which provided him valuable guidance. He is motivated to mentor and provide advice to aspiring attorneys.
January 2022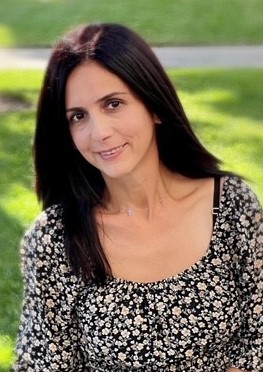 Dorine Martirosian of Glendale, California was recently elected to serve as the President of the Glendale Bar Association (GBA) for 2022.  The GBA serves attorneys from Glendale, Burbank, Pasadena and neighboring communities and is dedicated to enhancing the professional practices of its members by providing ongoing continuing legal education and other professional development programs to help attorneys stay on top of the latest developments in their legal practice, as well as operating a State Bar Certified Fee Arbitration Program to resolve fee disputes between attorneys and their clients.  In addition to the GBA, Dorine has been a long-standing member of the Armenian Bar Association and has participated in its mentorship program; she also gives back to the legal community by serving as a Judge Pro Tem for the Los Angeles Superior Court.   Dorine is a graduate of UCLA (1995) and Southwestern Univ. School of Law (1999) and has been with the Glendale City Attorney's since 2007.
December 2021
The Board of Governors of the Armenian Bar Association unanimously appointed Giselle Davidian and Vartanoush Hindoyan as co-chairs of the Young Lawyers Committee on December 6, 2021.  Giselle Davidian is an associate lawyer at Willms & Shier Environmental Lawyers LLP in Toronto, Canada. Giselle provides specialist advice and solutions to clients on all aspects of environmental laws across sectors, including transaction due diligence, regulatory compliance, defense of prosecutions and environmental litigation. Varty Hindoyan currently serves as Associate General Counsel in the Brands and Marketing team of Meta (formerly known as Facebook) and is based out of Los Angeles, California. Varty supports marketing teams across the Meta portfolio in the development and execution of global consumer marketing initiatives, providing strategic advice on advertising, intellectual property, privacy, and related regulatory matters. The Young Lawyers Committee strives to support the rising generation of legal professionals by engaging with and cultivating lawyers early in their careers (those practicing for less than 10 years) in both professional development and community building. To that end, the YLC provides events and programming across North America, both virtual and in person, including seminars, workshops, and networking opportunities.
December 2021
Armen Tashjian, a Glendale, California-based trial attorney, is listed by Top Verdict in two of its highly-prized lists, the Top 20 Personal Injury Verdicts in California and the Top 100 Personal Injury Verdicts in the United States. Armen is a longtime member of the Armenian Bar and an integral member of the Association's Pro Bono Committee, assisting the indigent in a variety of matters, most recently in the area of elder abuse.  He is also involved in various community endeavors and institutions, including service on the Board of Directors of St. John Garabed Armenian Apostolic Church in Hollywood, California.  In the case that earned him top honors (Cassady v. Los Angeles County Metropolitan Transportation Authority), the jury awarded Armen's client $2,239,350.00, number 14 on the California list and number 66 on the United States list. The case involved a 67 year-old plaintiff who was riding his bicycle within a bike lane when he observed a transient walking in the same direction and pushing an overloaded grocery cart, blocking plaintiff's lane of travel.  The plaintiff attempted to bypass the transient and briefly moved into the number three lane when he was side-swiped by a Los Angeles County Metropolitan Authority Bus.  Armen successfully contended that the bus was traveling at a speed excessive for relevant traffic conditions and failed to look forward for a period of 10-15 seconds.  He argued that the bus, being in an elevated position, provided the bus operator with the best clear chance of observing the plaintiff. The bus operator claimed that she sounded her horn, but the video-tape had no sound and Armen argued that there was no convincing explanation for the missing soundtrack. Armen also practices Immigration Law and matters relating to Medical Malpractice, Insurance Bad Faith and Real Estate Broker and Lender Fraud.
November 2021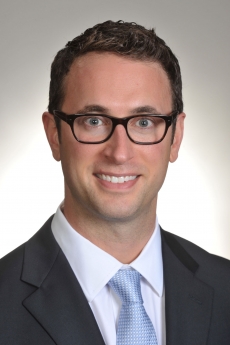 Aram A. Gavoor, a leading member of the Armenian Bar from his student days to his integral role at the United States Department of Justice and then to the White House, has been appointed by the George Washington University School of Law as the Associate Dean of Academic Affairs. As Dean,  he will oversee the part-time faculty program, teaching, and researching. 
Most recently, Aram was a panelist speaker on the subject of "Executive Orders in Theory and Practice" hosted by the American Bar Association.  The panel discussed the practical and legal limits of executive orders in the modern administrative state.  
Aram, who is active in a number of the Armenian Bar's standing committees, was recognized in 2019 as a Rising Star: Top 20 Under 40 at the Association's gala banquet in New York. He also has been honored with GW Law's Distinguished Adjunct Faculty Teaching Award from the 2017 and 2020 graduating classes. In 2021, the National Law Journal named Aram a DC Rising Star Honoree. 
Aram's co-authored work was cited by the United States Supreme Court in Department of Commerce v. New York (2019).  His scholarship has earned him placement in the Florida Law Review, Indiana Law Journal, Ohio State Law Journal, Administrative Law Review, and other legal journals and periodicals. 
October 2021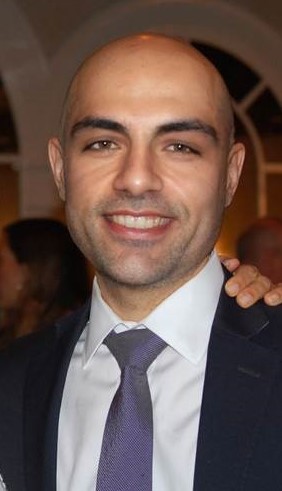 Vartges Saroyan was recently selected as a Compliance Program Director at Northwell Health, the largest private employer and healthcare provider in New York State. Prior to joining Northwell, he served nearly nine years at the U.S. Department of Homeland Security, U.S. Department of Justice, and the Financial Industry Regulatory Authority (FINRA).
Vartges is an active member of the Association's NY/NJ/CT Chapter.  He has been recognized by the Armenian Bar Association as a Rising Star: Top 20 Under 40, and by the American Bar Association as On the Rise: Top 40 Young Lawyers. Vartges is a licensed real estate broker in New York and New Jersey.  He serves sellers, purchasers, landlords and investors in both states.
September 2021
Steve Gokberk has joined the Kohan Law Group, located in Manhasset, New York, as trial counsel. Steve will continue his focus on plaintiff's personal injury and medical malpractice as well as various other areas of civil litigation. His case results are in the multi-millions with settlements and decisions published in the New York Law Journal, Verdict Search and WestLaw. In October 2019, Steve was awarded as one of the "Top 20 Under 40 Rising Stars" by the Armenian Bar Association.  He has also been named as a top "40 Under 40" by the Long Island Business News and has been recognized as a "Super Lawyers" New York Metro Area Rising Star every year since 2018. Steve serves as the Co-Chair of the Armenian Bar Association's Newsletter Committee and New York/New Jersey/Connecticut Chapter Board, the Associate Board of the New York State Academy of Trial Lawyers and the Board of the Society for Orphaned Armenian Relief, New York Chapter.
August 2021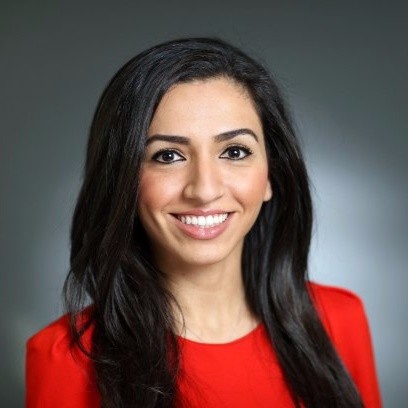 On July 22, 2021, Elina Avakian of Los Angeles, California, received the In-House Counsel Leadership Award by Los Angeles Times B2B Publishing in the Mid-Sized Public Company category (301-3,000 employees).  Elina is Senior Counsel at Snap Inc., which is a publicly traded social media and camera company.   She is also co-lead of Snap Women LA, which is the company's employee resource group that helps support, empower, and advance women at Snap.
July 2021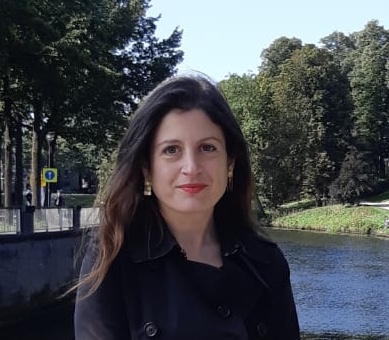 Sheila Paylan has been appointed by the United Nations Office of the High Commissioner for Human Rights to a select team of international experts mandated by the UN Human Rights Council as its Sexual and Gender-Based Violence Specialist. Sheila will lend assistance to the government of the Democratic Republic of Congo in investigating and prosecuting violations of international criminal, humanitarian and human rights law. She is an international law and human rights expert who regularly advises non-governmental organizations as well as governments themselves , including the Republic of Armenia in the aftermath of the 2020 Artsakh conflict. Currently based in Kinshasa (DRC), Sheila otherwise divides her time between The Hague  and Yerevan.
Eric Altoon of Porter Ranch, California was recently appointed to a two-year term to the Board of Trustees of the Los Angeles County Bar Association (LACBA).  As a trustee, Eric is among a select group of leaders who plan and determine the future of LACBA in terms of membership, outreach, sponsorship, CLE programming and networking.  Previously, Eric was the Chair of LACBA's Real Property Section, where he has volunteered for the past 24 years.  Eric has his own real estate transactional law practice, which encompasses acquisitions and dispositions, leasing, finance, construction and sustainability.  He is the son of Armenian Bar Honorary Member, Judge Alice Altoon, and of world-renowned architect, Ronald Altoon.
Tigran Palyan of Palyan Law, APC was recently appointed to the Los Angeles County Bar's Association's (LACBA) Delegation to the California Conference of Bar Associations (CCBA). The Delegation directs the study of legislative resolutions proposed to the CCBA in seeking, debating, and promoting creative, non-partisan legislation for the benefit of Californians. The proposed legislative resolutions are intended to improve access to justice, advancing education of lawyers, fostering professional excellence, and supporting the judicial system of California, among other things. Tigran serves on the Executive Committees of the LACBA and Beverly Hills Bar Association Family Law Sections and is a Certified Family Law Specialist. Tigran also teaches as an Adjunct Professor of Law at Southwestern Law School. He is a longtime member of the Armenian Bar Association, having served on many of its committees and currently serves on its Domestic Violence, Student Affairs, and Pro-Bono Committees. Tigran has been recognized as a "Top 20 under 40 Rising Stars" by the Armenian Bar Association, and a Rising Star by Super Lawyers.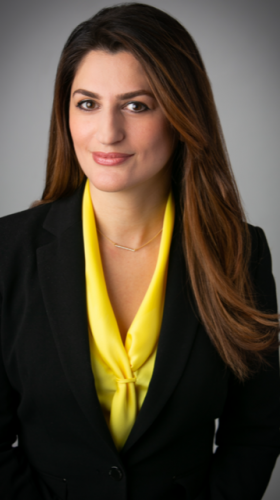 Yelena Nersesyan, an attorney in the Real Estate practice of Weil, Gotshal and Manges LLP in New York, was appointed as a Member of the New York State Bar Association Committee on Law Youth & Citizenship as of June 2021. The award-winning Law, Youth and Citizenship Program is one of the largest civic and law-related education programs in the nation. As a member of this committee, Yelena will work on initiatives such as providing educators and attorneys with training and resources to teach civics and law to students of all ages, providing a wide variety of publications and technological resources on topics such as the U.S. Constitution, the Bill of Rights, Supreme Court Decisions, the Justice System, the Legal System, International Law, and Human Rights for pre-kindergarten through 12th grade, promoting and recognizing law-related education and citizenship initiatives throughout the state and furthering the expansion of such programs.
At Weil, Gotshal and Manges LLP, Yelena participates in advising clients on joint ventures, acquisition, disposition, financing and refinancing of commercial real estate properties, including hotels, retail properties, industrial properties, office buildings and multi-family properties throughout the United States. She also works with clients on real estate matters for corporate and restructuring transactions, including mergers and acquisitions, private equity investments and corporate finance. She is an active member of our NY/NJ/CT Chapter.
May 2021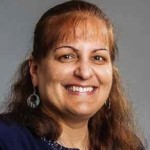 Kathryn Ossian publishes "Social Media and the Law" with the Practising Law Institute (PLI) Press. Social Media and the Law can help readers minimize the risk of litigation and other legal problems arising from the use of social media platforms. The guide covers a wide range of issues including privacy, copyright and trademark, defamation, employment matters, and discovery. Kathy has previously been a Co-Vice Chair of the Armenian Bar Association and an active member of its Board of Governors. She graduated in the top of her class from Michigan State University College of Law and has been lauded as one of the top lawyers in information technology. Kathy has also been a frequent speaker and author on a variety of IT law topics and trends. As of May 1, 2021, Kathy has retired from Ossian Law P.C. and is continuing to practice law as Of Counsel to Schuster Law PLC and Of Counsel to Young Basile.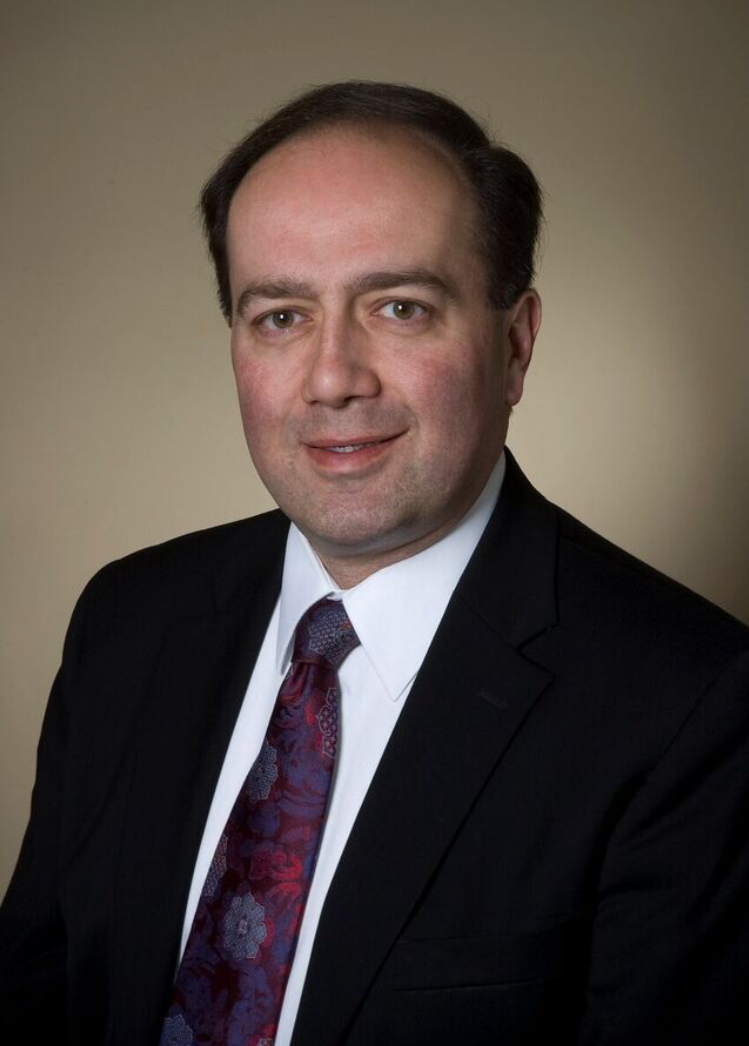 Rouman Ebrahim appointed Assistant Head Deputy of the Cyber Crime Division at the Los Angeles County District Attorney's Office. Rouman will be in charge of the day-to-day operations of a team at the Division which prosecutes cases involving online child exploitation, identity theft, hacking, and other internet-based crimes. The Division also provides training and instruction on cyber issues to law enforcement, adjacent industries, community groups, and other attorneys. Rouman has been active in the Armenian-American community as a Constitutional Rights Foundation Mock Trial coach for several Armenian schools and a volunteer with the Armenian Bar Association. Rouman was formerly the Deputy-in-Charge of the Victim Impact Program and has served for decades at the District Attorney's Office.
April 2021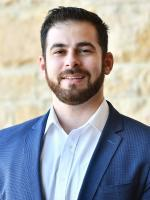 Raffi Teperdjian wins the Loevinger Prize for his contribution to Volume 60 of Jurimetrics, The Journal of Law, Science, and Technology. Raffi's article on "The Puzzle of Squaring Blockchain with the General Data Protection Regulation" addresses the regulatory conflicts of blockchain data governance model variations in EU privacy law and the relevant failings of EU regulators. Raffi is a law clerk with Ropes & Gray LLP in Washington D.C. and works extensively in financial technology, intellectual property, data privacy, and cybersecurity. He is a graduate of George Washington University Law School and holds a Bachelor of Business Administration in Computer Information Systems and Finance from James Madison University. Raffi has worked on systems development and big data analysis projects in both federal and commercial information technology consulting. His articles have been published in The National Law Review and the Journal of Cyber Policy. Jurimetrics is the official journal of the American Bar Association's Section of Science and Technology Law and the annual Loevinger Prize is awarded to the author of an article to make the best contribution to the field.
March 2021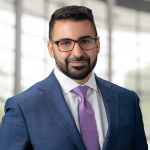 Shant Karnikian joins the partnership at the leading plaintiffs' law firm, Kabateck, LLP. Over the past eight years, Shant's practice has focused on insurance bad faith, catastrophic injury, and the firm's trial practice. At Kabateck, Shant has been second chair in numerous long cause trials and has secured over $100 million in verdicts and settlements for his clients. In 2019, Shant was a finalist for the Consumer Attorneys Association of Los Angeles (CAALA) Rising Star Award in recognition of his significant achievements as a trial lawyer. Currently, Shant is a Director of the Los Angeles County Bar Association's (LACBA) Counsel for Justice initiative and he serves on the Board of Governors of Loyola Law School and the Consumer Attorneys of California.
February 2021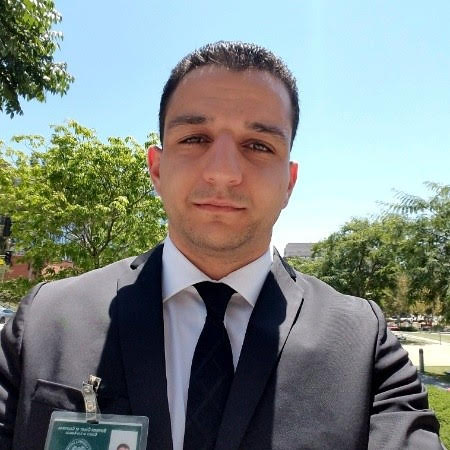 Suren Agadzhanov
has joined the powerhouse employment rights law firm of Shegerian & Associates as an associate attorney. Suren graduated in 2020 from Southwestern Law School in Los Angeles where he achieved academic excellence in Torts, Remedies, and Constitutional Law. As a top-flight law student, Suren earned a coveted seat on the Southwestern Law Review staff and externed for Justice Ming Chin of the California Supreme Court. At the Armenian Bar, Suren is a devoted volunteer in our Artsakh-related task forces.
January 2021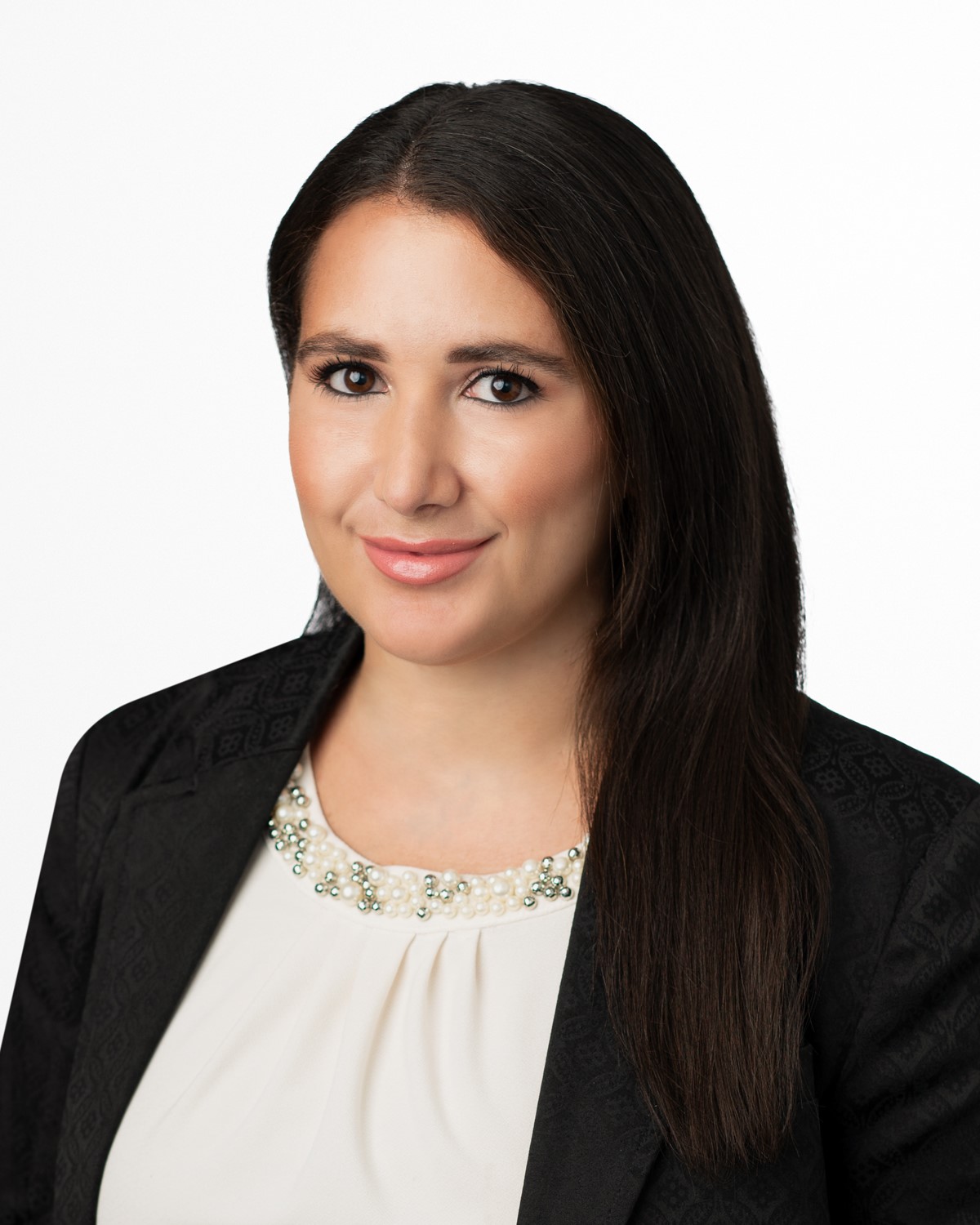 Lisa Savadjian
, a member of the NY/NJ/CT Armenian Bar Association chapter, achieved a significant trial victory in the United States District Court for the Southern District of New York. Lisa, along with her trial team at Seyfarth Shaw, represented the defendant in a New York City False Claims Act Whistleblower retaliation case involving a former contractor from her client, a staffing company, who was hired to work on a technology project for the City of New York between 2004 and 2007. The Plaintiff alleged retaliation for reporting fraud, bribery and kickbacks in connection with a scandal surrounding the project, in which numerous individuals were arrested in 2010, convicted, were sentenced to prison. In addition to those criminal actions, the main contractor agreed to a deferred prosecution agreement and paid $500 million back to the City of New York.  Plaintiff claimed he had reported fraud as a whistleblower and was then removed from the project in 2007. After the Plaintiff's substantive 
qui tam
 FCA claims were dismissed on motion, the FCA retaliation claims went to trial. Using a remote trial vendor, the case was tried on Zoom over five days in November 2020 before the Honorable Jesse M. Furman, the first remote trial before this Judge and one of only a limited few cases even being tried in the Southern District due to the COVID-19 pandemic shuttering the court. The Judge issued a written decision containing his Findings of Fact and Conclusions of Law after the bench trial. The decision ruled in favor of the defense and rejected Plaintiff's claims entirely, finding that Plaintiff had failed to prove the requisite elements of a retaliation claim.
January 2020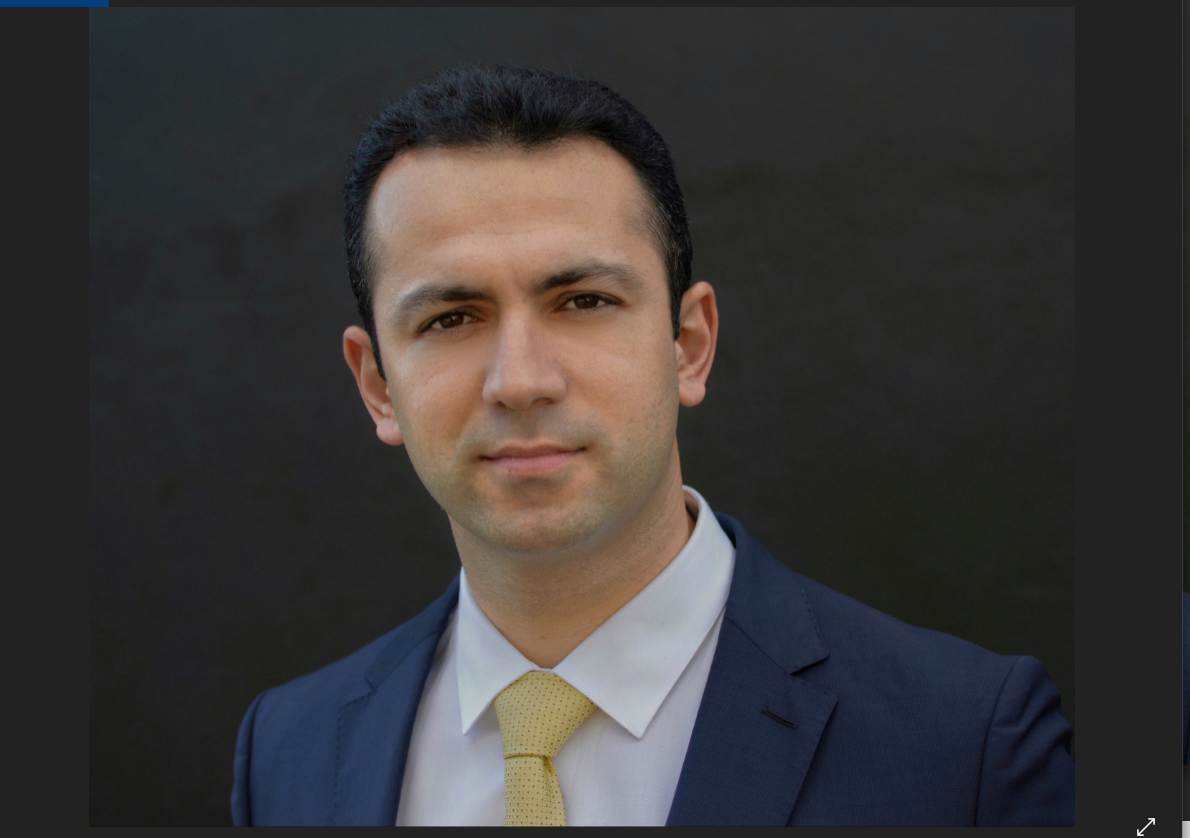 Arsen Sarapinian
founded the Law Offices of Arsen Sarapinian, with offices in Beverly Hills and San Francisco, where he specializes in wrongful death, catastrophic personal injury, and employment law. He handles cases from the pre-litigation phase through discovery and jury trial. Previously, Arsen litigated cases throughout Southern and Northern California while working at nationally-renowned law firms such as the Dolan Law Firm and Cotchett, Pitre & McCarthy. This included taking on, and succeeding against, corporate giants such as PG&E, national and international companies, governmental agencies, trucking companies, insurance companies, and other institutional adversaries. Arsen has recently been recognized as a "Rising Star" by Supers Lawyers Magazine and as among the "Top 40 Under 40" by The National Trial Lawyers.
Raffi Kassabian and Sareen Bezdikian
joined forces to launch their new law partnership – the Bezdik Kassab Law Group.  Mr. Kassabian was recently Counsel for international law firm Reed Smith LLP and Mrs. Bezdikian managed her own law practice, The Law Office of Sareen Bezdikian.  Together, Mrs. Bezdikian and Mr. Kassabian bring 26+ years of legal experience.  Mr. Kassabian will lead Bezdik Kassab's litigation practice, with a focus on business and real estate litigation as well as litigation relating to mortgage and foreclosure disputes and various consumer statutes including the Telephone Consumer Protection Act (TCPA); Fair Debt Collection Practices Act (FDCPA); and Fair Credit Reporting Act (FCRA).  Mrs. Bezdikian will lead the transactional practice, which will focus on business, corporate and real estate transactions as well as estate planning and intellectual property.  Bezdik Kassab is based in Pasadena and Irvine, CA.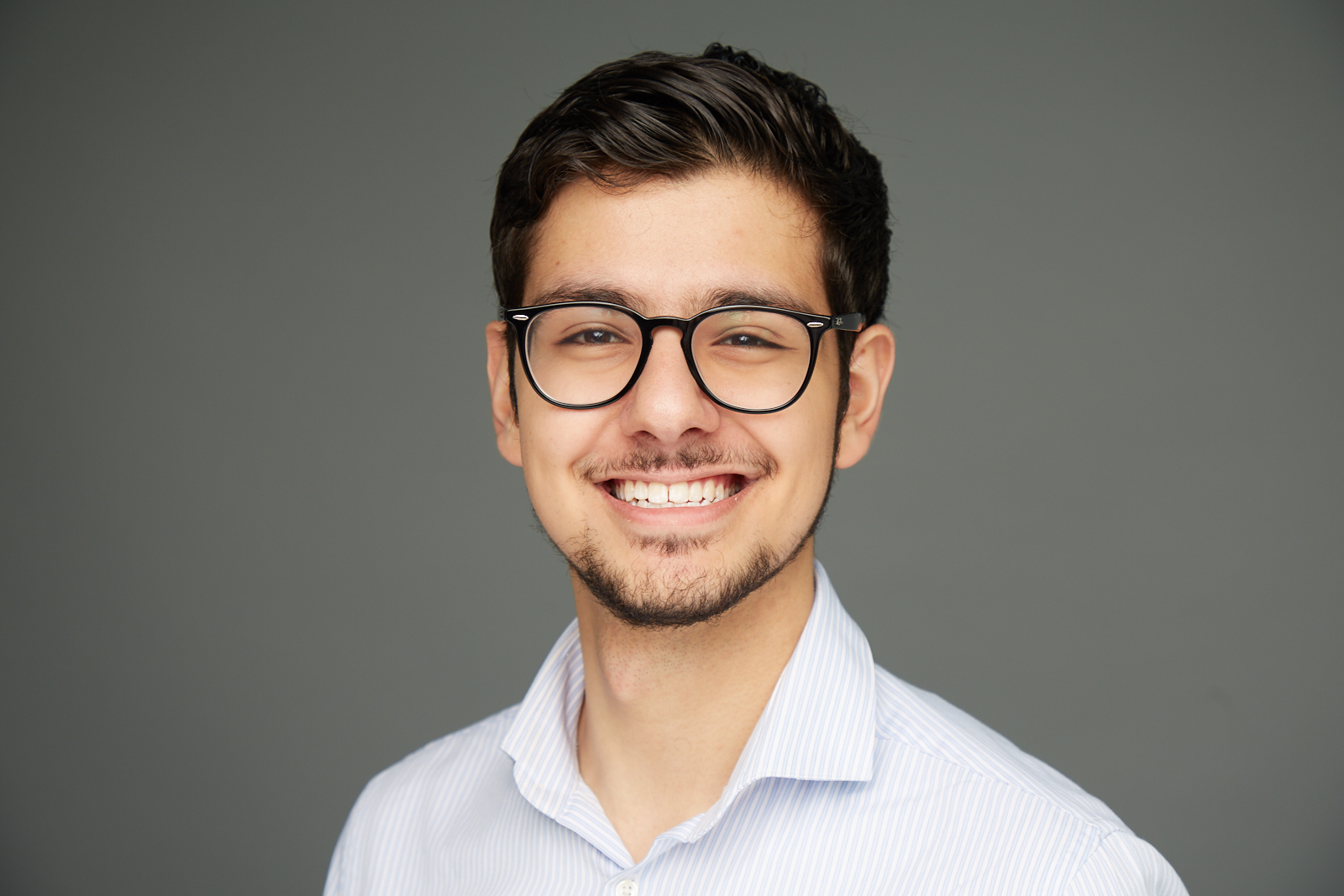 Yervand (Yerv) Melkonyan
, a 2L at Columbia Law School, was recently elected to be Executive Articles Editor of the 
Columbia Law Review
. His student note, "Regulation Best Interest and the State–Agency Conflict," will also be published in the 
Review
. He is additionally the Co-President of the Columbia Business and Law Association and will be representing CLS in Vienna, Austria at the Willem C. Vis International Commercial Arbitration Moot Court competition. Yervand completed a B.A. in Financial Economics from Columbia University in 2018. He grew up in New York City, but he also stays close with family in Armenia and visits often.
October 2019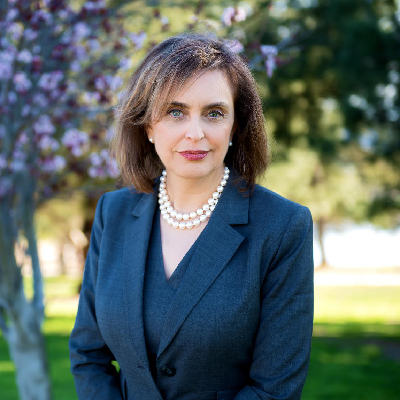 Naris Khalatian
of Glendale has published an article entitled
"Sexual Harassment, Professionally Speaking"
in the
Los Angeles Lawyer Magazine,
 (Oct, 2019). The article examines the new California Rules of Conduct, which while increasing the scope of coverage for acts of unlawful harassment encountered within the legal profession, they still fall short of the American Bar Association's Model Rule 8.4.  The article explores the ethical and potential disciplinary ramifications of an attorney's sexual harassment of his/her opposing counsel.  You may earn CA MCLE credit by taking the self test that appears on page 25 of the magazine.  Naris practices business and contract law.  She is also a volunteer coach with the Association's Constitutional Rights Foundation Mock Trial Program that we offer in Armenian private schools in the Los Angeles area.
June 2019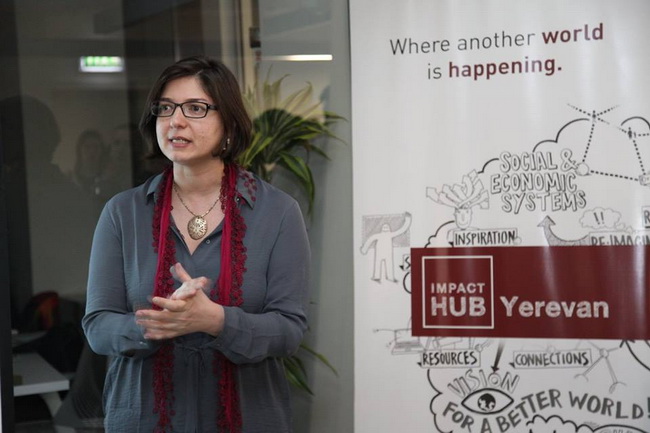 Prime Minister Nikol Pashinyan signed a decree on Wednesday appointing the co-founder and chief executive of Yerevan's Impact Hub and a Armenian Bar member Sara Anjargolian to serve as the chief of staff of the newly-established High Commission of Diaspora Affairs. In 2014, Anjargolian co-founded the Impact Hub Yerevan and served as its chief executive while serving on the Impact Hub Global Association board. The international organization bills itself as "a member-based network of changemakers. Part innovation lab, part business incubator, and part community center, we offer our members a unique ecosystem of resources, inspiration, and collaboration to grow impact." More on this story here.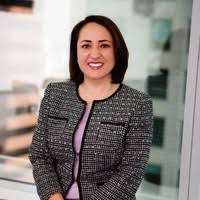 Armenian Bar Member Marina Manoukian, Head of Family Law at ADLI Law Group will be among a list of other business women honored by the Women's Council Awards for her hard work and achievements in the city of Los Angeles. The Women's Council Awards is a half day event that recognizes top business women in Los Angeles for their hard work and outstanding achievements.
May 2019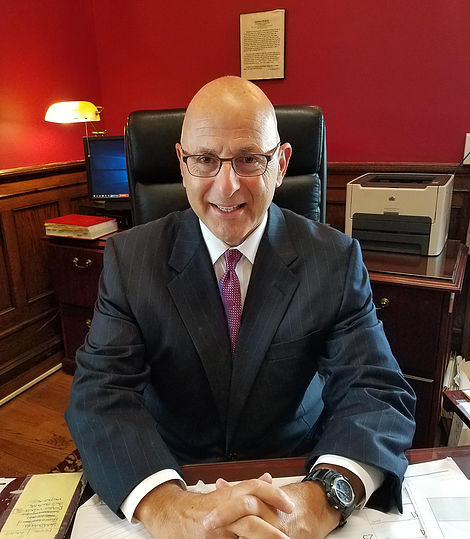 Long standing member and proud supporter of the Armenian Bar Association, the Honorable Barry P. Sarkissian retired from the bench in July 2018. He served as a judge on the Vicinage 6 Superior Court in New Jersey and was appointed to the bench in 2005, obtaining tenure status in 2012. He now practices as Counsel in the Arbitration and Dispute Resolution group of Schumann Hanlon Marguiles LLC, in New Jersey.
April 2019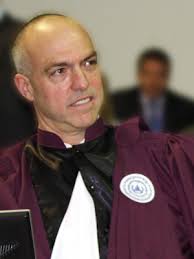 On April 2, United Nations Secretary-General Antonio Guterres named Armenian Bar Association member Nicholas Koumjian as head of the Independent Investigative Mechanism for Myanmar. The investigation was established by the U.N. Human Rights Council on Sept. 27, 2018, and welcomed by the General Assembly on Dec. 22. Mr. Koumjian has served as the international co-prosecutor for the Extraordinary Chambers in the Courts of Cambodia since 2013.
February 2019
ArmenBar member Steve Gokberk obtained a $274,000 verdict in a Suffolk County motor vehicle case wherein a 33 year-old client was struck from behind by the defendant. The client sustained injuries to her neck, back and knee, but did not undergo any surgeries or injections. The jury awarded $24,000 for past pain and suffering and $250,000 for future pain and suffering. Mr. Gokberk currently practices personal injury and medical malpractice law throughout New York as an associate at Salenger Sack Kimmel and Bavaro. In 2018, he was was recognized a New York Metro Super Lawyer, Rising Star and given the designation as a "Top 40 under 40" by the National Trial Lawyers.
ArmenBar member Marina Samson of Ivie McNeill & Wyatt, APC obtained a default judgment against rapper Desiigner for posting defamatory remarks on his Instagram about College Gurl, LLC President, Jessica Brown. Desiigner was ordered to pay Brown $185,000 in economic and emotional damages for defamation and invasion of privacy. College Gurl, LLC educates students and families on how to pay for college. In 2017, Desiigner hired Brown to mentor his sister and help her get into Howard University. Through Brown's mentorship, Desiigner's sister was enrolled into a summer program at the university to improve her grades, and was ultimately accepted to Howard University. Read more here. Ivie McNeill & Wyatt, APC is an accomplished law firm with a diverse range of practice areas.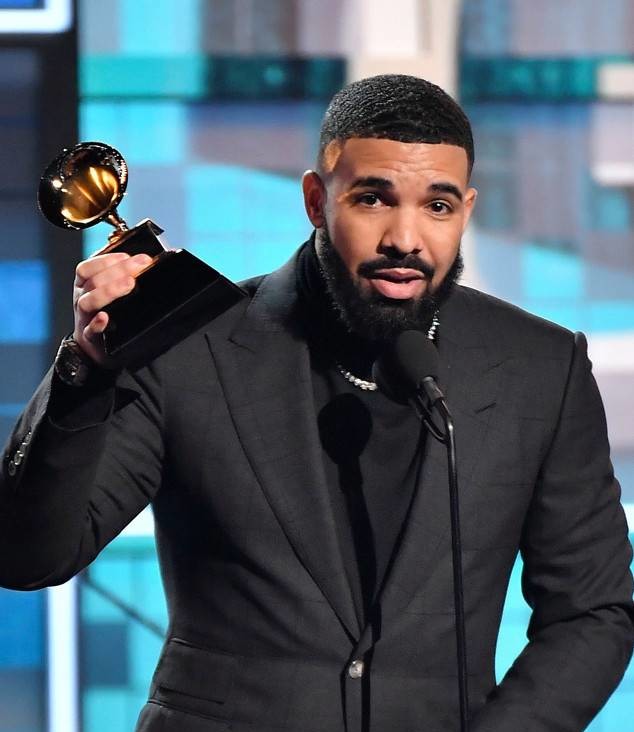 ArmenBar sponsor YMPK Law Group, LLP were pleased to announce their involvement in a project of the international rap artist Drake, announcing that "It was an honor to provide legal services for the music video of God's Plan." The song, God's Plan, featured in the video took home the 2019 Grammy for Best Rap song. YMPK is a civil litigation firm in Los Angeles, CA.
January 2019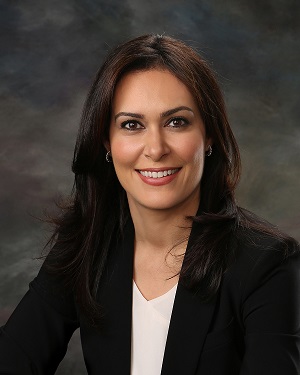 ArmenBar member
Rita Bojalian
, business unit attorney for Neuromodulation Division of Boston Scientific, organized a charitable function for their firm's legal department administrator, who passed away from a long battle with cancer. The administrator originally wanted to organize this function but didn't make it.
The aim of the function is to help foster kids by giving them a nice decorated foster bag when they go to a new home as they are usually given trash bags in which to carry their belongings.  Rita explained that they "raised enough money to pack and color bags for 81 children and took them over to the county location where foster kids go before they find a new home." The money was donated by employees at our location in Valencia, where Rita is the division president.
Read more here
.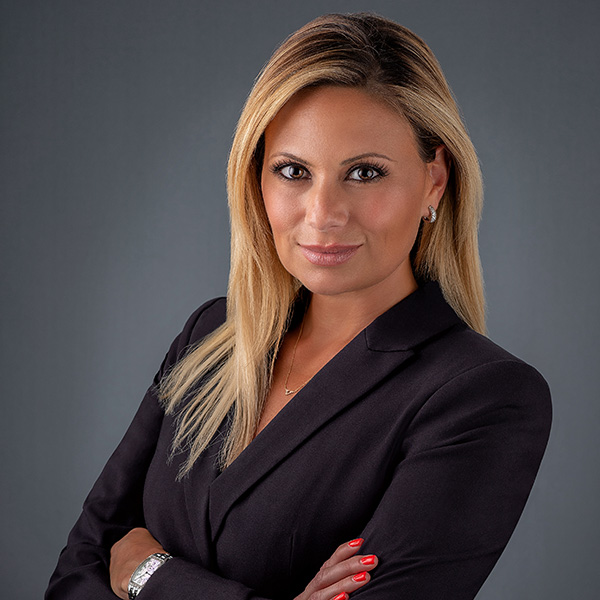 Aslin Koskel Tutuyan makes partner at The Mandell Law Firm, which announced: "Aslin joined our firm 11 years ago as a brand new attorney fresh out of law school. Since then, she has worked countless hours, sought out experienced mentors, fought glorious battles and earned the respect of clients, juries and colleagues. And today, we are so proud to announce that she earned the well deserved title of Partner at The Mandell Law Firm! Aslin, we are so proud of you and your hard work, dedication and loyalty and congratulate you on becoming the newest Partner at our firm!" Aslin is also a volunteer mock trial coach at AGBU MDS.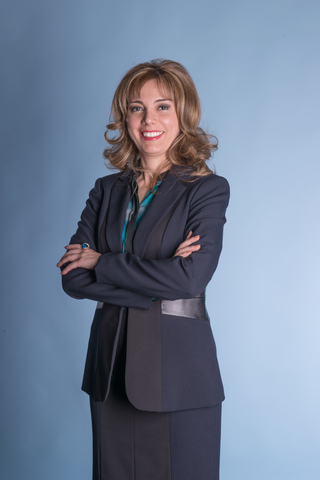 Civil Rights Attorney Narine Mkrtchyan represented three brothers against the city of Pomona in reaching a settlement agreement to pay her clients $700,000 to resolve a federal civil rights lawsuit that claimed Pomona police officers violently and unlawfully arrested them in 2015. It will be the third settlement the city has paid in the past several years in cases in which Pomona police officers were accused of misconduct. "The settlement reached before trial was a successful resolution for my clients, victims of police brutality, who were attacked and arrested in front of their homes while getting ready to go to work, and then were false accused of crimes they never committed," said Narine. Read more here.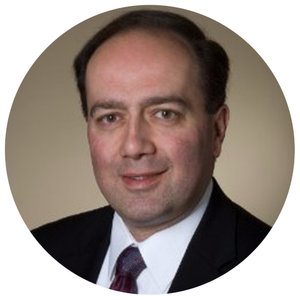 As a veteran Deputy District Attorney with the Los Angeles County  District Attorney's Office, ArmenBar member and lead mock trial coach at AGBU MHS Rouman Ebrahim will now be serving as the Deputy-in-Charge of the Victim Impact Program in the Van Nuys Branch. This comes after almost 14 years of being assigned to downtown (8 years in Sex Crimes Division and 5+ years in Cyber Crime Division). The Victim Impact Program handles cases involving sex crimes, domestic violence, child abuse, hate crimes, elder abuse, and stalking. "I look forward to working with the amazing prosecutors in Van Nuys VIP," said Rouman.