Andre Kazangian Memorial Legal Scholarship
Andre Kazangian, a student member of the Armenian Bar Association, was a third-year law student at the Thomas Jefferson School of Law in San Diego, just a couple of credits shy of earning his Juris Doctor degree when he tragically passed away, breaking our hearts and testing our faith.  In an extraordinary showing of gratitude, dignity, and respect:  the Dean of Thomas Jefferson posthumously conferred a J.D. degree on Andre, which was accepted by his family members in the presence of law school faculty and students, members of the Armenian Bar Association, and Andre's friends.
In a lasting tribute to Andre's legacy, his parents, Vahik and Meline, established and generously funded the Andre Kazangian Memorial Scholarship which is now embedded in the Armenian Bar Association's scholarship platform.  During the Conferral Ceremony at Thomas Jefferson, nine law students were awarded the first of the Andre Kazangian Memorial Legal Scholarships.
The Vicken I. Simonian Memorial Scholarship Fund
The Armenian Bar Association remains ever-faithful and forever grateful to Vicken Simonian's multi-dimensional vision and unending work, which deepened the roots and extended the horizons of this organization. In an effort to commemorate and memorialize Vicken's vision, the Simonian family has established the Vicken I. Simonian Scholarship Fund through the Armenian Bar Association.
Vicken Ishkhan Simonian, Chairman Emeritus of the Armenian Bar Association, passed away on May 13, 2014, after a long battle with ALS (Lou Gehrig's Disease). Vicken was the guiding light of the Armenian Bar Association, having been involved since its inception and serving on the board for many years including as Chairman of the organization, twelve years as Treasurer, and six years as Chairman Emeritus.
Vicken was born in New York, New York, on November 21, 1956. At three years of age, he moved with his family to Fresno and, soon thereafter, to Los Angeles. Vicken grew up, attended school, and practiced law in the greater Los Angeles area. Throughout his younger years, Vicken developed a deep passion and gifted talent for running. He attended Hollywood High School and, later, L.A. City College where he finished his junior college career winning the 1976 Junior College State 5000 meter race in record time. Thirty-eight years later, Vicken's time still remains the all-state record.
Vicken went on to attend the University of California-Los Angeles (UCLA) where he continued on a path of amazing running achievements. In 1977, Vicken qualified for the NCAA championships having run his personal best for the 5000-meter race and creating the third fastest record for that race in UCLA history. That year he also competed in the marathon and recorded the third fastest time in UCLA history. Vicken's marathon time of 2:27:34 is still number ten in the UCLA record book. Vicken graduated from UCLA in 1978 majoring in history. He finished school as a UCLA Letterman and was a lifetime supporter of UCLA athletics.
Yet, even after college graduation, Vicken's running career continued to skyrocket. He joined the famed Santa Monica Track Club and, in 1981, won what was then called the "Orange County Masters Marathon." Vicken's time of 2:18:58 qualified him for the 1984 U.S. Olympic Trials. Vicken also competed in the Western Armenian Athletic Association Olympics. Today, Vicken's jaw-dropping times remain as the number one records for both the one-and two-mile races in the Armenian Olympics. For these achievements, Vicken was presented with the Most Outstanding Athlete Award in 1977, 1978, and 1987. In events over two miles, Vicken is known as one of the greatest Armenian long-distance runners of all time. Vicken's skillful athletic abilities were evident in other areas of his life, including his love for the outdoors, where he organized and led friends on hiking, camping, and downhill skiing trips.
Vicken's fierce, competitive running spirit mirrored the way he continued to live his life, especially as a successful attorney. Vicken attended University of West Los Angeles School of Law graduating in 1986. As a young lawyer, he began practicing in Pasadena, California, for the Law Offices of Eugene Alkana and Steven Blunt. He subsequently opened up his own law firm specializing in general civil litigation and personal injury while later developing a specialty in unlawful detainer law. Vicken had many loyal clients over the years as he grew his practice into a successful, thriving and respected law firm while, at the same time, acting as Judge Pro Tem for many years. Vicken also helped many indigent clients throughout his career at pro bono clinics and in other capacities. He frequently participated as an athlete and organizer of the Homenetmen Navasartian Games in Los Angeles for many years. Vicken's countless contributions to the Armenian community are immeasurable, having given unending time and energy as a volunteer in many capacities for many different organizations.
But Vicken's true love was for the Armenian Bar Association. Due to countless hours of commitment, time, and vision, Vicken instrumentally formed the Armenian Bar Association into the flourishing organization that it is today. He poured his heart and soul into the organization believing it was an effective way to help others and advance the Armenian legal profession throughout North America and the world. Vicken served the Armenian Bar in many capacities as a Board Member, Chairman, Treasurer, and Chairman Emeritus. He was the editor of the bar association's Newsletter for several years. He mentored many law students and organized several pro bono clinics for the community. As Treasurer, Vicken kept impeccable records and books of the many years of activities of the Armenian Bar Association. He undertook much of the "behind-the-scenes" work and thankless tasks of record-keeping, tax-filing, and accountability of the organization, without fanfare, just because it needed to be done. Many individuals from around the country became active in the organization due to the contagious enthusiasm Vicken exhibited for the Armenian Bar Association.
He has left his mark in every state where there is an Armenian Bar member. The Armenian Bar Association became an overwhelming success due to the charismatic man leading the helm over the many years, Vicken I. Simonian. Many would say Vicken was the Armenian Bar. They would be right.
If you (or your law firm) are interested in contributing to the Vicken I. Simonian Memorial Scholarship Fund, please write to:
The Vicken I. Simonian Scholarship Fund
c/o Armenian Bar Association
P.O. Box 29111
Los Angeles, CA 90029
Grant Program for New York State Public Servants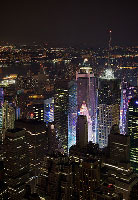 By virtue of a special-purpose grant, the Armenian Bar Association has dedicated $10,000 to fund student loan forgiveness for those attorneys who are public servants in the State of New York. Awards will be divided among deserving candidates. The purpose of the Fund is to appreciate the sacrifices and the services of those attorneys of Armenian descent who have chosen public service for the greater good and support them in repaying their student loans.Special thanks to Souren A. Israelyan, Esq. for funding this special program. Special thanks to Souren A. Israelyan, Esq. for funding this special program.
We encourage all those who qualify to apply.
An attorney of Armenian descent.
Member of the New York State Bar in good standing.
In public service in New York State for at least one year (no upper limit in number of years). In addition to traditional public interest/human rights positions, attorneys working in the court system, district attorneys' offices, U.S. Attorneys' offices, public defender offices, governmental offices or the offices of elected representatives also qualify.
Applicant must have student loans to repay (and must provide proof as part of application).
Member of the Armenian Bar Association; applicant may join after submitting an application and learning of the award determination, but must become a member before the award is actually given.
Brief meeting (this may be by telephone for those outside the New York Metropolitan area).
Scholarships from Other Institutions
California Scholars Program
$65,000 Scholarship x 3 years
The California Scholars Program is a new outreach program to support a pipeline to enroll and financially support students from Historically Black Colleges and Universities and the American University in Armenia. The California Scholars Program will cover the full UC Hastings enrollment fee (tuition) and $20,000 in living expenses per year. UC Hastings also guarantees its California Scholars on-campus student housing in our subsidized residence hall for all three years of their legal education.
To be eligible for the California Scholars Program, you must:
Have attended at least 3 semesters and graduated from a California high school (secondary consideration will be given to California residents who did not graduate from a California high school);
Have completed at least 4 semesters of undergraduate coursework (secondary consideration given to graduate coursework) at an HBCU or AUA;
Have above a 3.20 cumulative undergraduate GPA at the time of application as calculated by the Law School Admissions Council's Credential Assembly Service;
Have an LSAT score above 154; and
Submit all application materials to LSAC by February 28, 2019.

DEADLINE TO APPLY

: June 1 of each year.



If you have questions about applying for the California Scholars Program, please email [email protected].
The Armenian Bar awards scholarships to support meritorious students of Armenian descent attending or accepting for admission to an approved law school in the United States, Armenia or elsewhere.  Recipients must demonstrate an outstanding academic record as well as a strong commitment to the Armenian community, particularly in humanitarian and/or law-related endeavors. The scholarship program is primarily funded by donations and by fundraising events hosted by the Armenian Bar Association.
DEADLINE TO APPLY: June 1 of each year.
APPLICATION PERIOD: January 1-June 1 of each year.
As it has done for approximately twenty years, The Armenian Bar Association is pleased to award scholarships to selected recipients who are or will be students at an accredited or approved law school seeking a law degree (such as a J.D. or an L.L.M.).
TO BE CONSIDERED FOR AN ARMENIAN BAR ASSOCIATION SCHOLARSHIP, YOU MUST:
At the time of submitting the scholarship application, be enrolled in or admitted to, if in the United States, an American Bar Association-accredited or state-accredited law school, or if in Armenia or another country, a law school approved by the Armenian Bar Association.  If you do not know if your law school is an approved law school, please contact the Armenian Bar Association by e-mail [email protected] with your question.
Have strong academic potential as demonstrated by your academic performance (i.e., grades).
Complete and submit by the application deadline the application package with all of the required information and documents.  The application package must include the following:

Cover Letter and Resume;
Two letters of recommendation (from professors, school administrators, Armenian community leaders, or others in official capacities who have knowledge of your academic performance and potential and/or your commitment to the Armenian community);
Official grade transcripts from undergraduate college and law school (if you have completed at least one year of law school); and
Proof of entrance or acceptance into, or continuation in, an approved law school.
One scholarship application will be considered for both the Andre Kazangian Memorial Legal Scholarship and The Vicken I. Simonian Memorial Scholarship Fund.
If you meet these requirements, the Armenian Bar Association Grants & Scholarship Committee will consider your application for an Armenian Bar Association Scholarship.  If the Grants & Scholarship Committee selects you as a finalist, you may be contacted for a personal interview and you may be asked to provide more information or documents.  Please note that failure to deliver any one of the required documents will automatically disqualify you from the scholarship program, and the Armenian Bar Association will not accept any submissions after the deadline indicated below.
PLEASE RETURN ALL REQUIRED DOCUMENTS BY EMAIL TO: [email protected].
If you have any questions about the Armenian Bar Association Vicken I. Simonian  Memorial or the Armenian Bar Association Andre Kazangian Memorial Legal scholarship program or this application, you may write to the Armenian Bar Association, Attention:  Grants & Scholarship Committee, at the above address, or contact the Armenian Bar Association at [email protected].  The Armenian Bar Association Grants & Scholarship Committee will attempt to process the applications as quickly as possible after the application deadline.  Do not call or send emails to the Armenian Bar Association or any Armenian Bar Association member inquiring as to the status of your application.  Due to the amount of work involved in reviewing the applications, we are unable to respond to such inquiries.