The Armenian Bar Association's 2018 Mid-Year Meeting features a blockbuster lineup in an all-day conference entitled "The StartUp Revolution: What Are Your Rights and How to Protect Them." In addition to our own judges, lawyers and law students, we will bring together legal experts and entrepreneurs in the field of intellectual property from the United States, Canada, Armenia, Russia and Australia to share their knowledge and expertise with the startup ecosystems of Armenia and beyond. The program will be streamed live to Armenia and the world. The conference will be held on Saturday, October 13, 2018, at Columbia Law School (tentatively).
It is also our distinct pleasure to announce some additional details about our Mid-Year Meeting, which will be held in New York City on October 12 and 13, 2018.
We scheduled this year's meeting to coincide with a historic exhibition at the Metropolitan Museum of Art entitled "Armenia!" — the first major exhibition to explore the remarkable artistic and cultural achievements of the Armenian people in a global context over fourteen centuries. The exhibition is comprised of 140 artifacts from around the world assembled under the auspices of the venerable curator Helen Evans, made possible by the Hagop Kevorkian Fund, and sponsored in part by the Karagheusian Foundation. Almost all of these works will be on view in the United States for the first time, and some have not travelled abroad for centuries. The Armenian Bar Association has arranged a private, curator-led lecture and (public) tour of the exhibition. The Museum entrance for our lecture is on Fifth Avenue and 81st Street (the Ruth and Harold D. Uris Center for Education). Do not use the main entrance. The lecture and tour will take place on Friday, October 12, 2108, at 4:15pm with a reception to follow at the nearby Liederkranz Foundation.
We welcome you to join us. This year's Mid-Year Meeting promises to be a unique and special event, and we look forward to seeing you!
Yours truly,
Mid-Year Meeting Planning Committee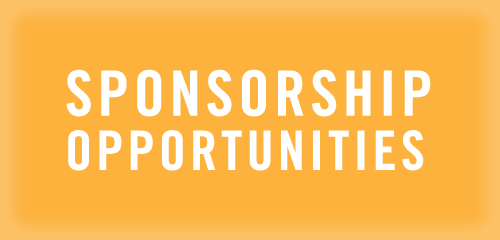 Direct inquiries to:
Souren A. Israelyan – si@israelyanlaw.com / (646) 459-7556, or
Denise G. Darmanian – NYfed@aol.com / (212) 692-0872, or
Emma Arakelyan — emma.arakelyan@orionwi.com / (917) 539-7124
*Application for NYS CLE accreditation will be submitted for the Saturday program.
In accordance with the requirements and guidance from the NYS CLE Board, a reduced fee is available based on financial hardship. For more information on financial hardship based reduced fees, please contact Gary T. Moomjian at gmoomjian@mwcllp.com or Denise Darmanian at NYFED@aol.com.
---
ACCOMMODATIONS
We have secured a block of rooms at the NYLO Hotel, NYC located at 2178 Broadway at W 77th Street, New York, NY 10024. To secure your spot, please contact the hotel directly at (800) 509-7598 or book at our special rate at this link.
---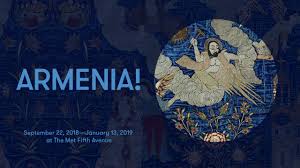 Day 1 – Friday, October 12, 2018
4:15 p.m. – 6:30 p.m.  –  The Metropolitan Museum of Art: 1000 5th Avenue, New York, New York 10028
A Special Lecture and Tour of Armenia! at the Metropolitan Museum of Art.
7:00 p.m. – 9:00 p.m.  –  The Liederkranz Foundation: 6 East 87th Street, New York, New York 10128
Welcome Reception: An opportunity to mix and mingle.
Day 2 – Saturday, October 13, 2018
8:30 A.M. – 9:00 A.M.  –  Registration and breakfast
9:00 A.M. – 10:00 A.M.  –  Plenary Session of ArmenBar's Midyear Meeting
10:00 A.M. – 10:15 a.m.  –  Opening Remarks
10:15 A.M. – 11:25 A.M.
ESTABLISHING AND GROWING YOUR STARTUP  PRACTICE 
Topics covered:
Fundamentals considerations for entrepreneurs

Choice of entity

Financing

Business considerations for brand identification/protection

Key Contracts

Mistakes Made
Panel Moderator:
Kathy L. Ossian – Ossian Law P.C. – Ferndale, Michigan
Panel Members:
Ara A. Babaian – Encore Law Group LLP – Los Angeles
Noric Dilanchian – Lexus Lawyers – Sydney, Australia
Tamar Donikyan – Ellenoff Grossman & Schole LLP – New York City
Ara Ohanian – Systech International, CEO – New York City
11:25 A.M. – 11:35 A.M. – Midmorning break
11:35 A.M. – 12:45 P.M.
HOW TO PROTECT YOUR INTELLECTUAL PROPERTY 
Topics covered:
What is and is not intellectual property
How to protect intellectual property
Trademarks
Copyrights
Patents
Licensing
Outsourcing
Open source options
Protection of intellectual property in international investment agreements
Customs and practices of engagement with startups
Panel Moderator:
Denise G. Darmanian – Gallo & Darmanian, Esqs. – New York City
Panel Members:
Mark G. Kachigian – Head, Johnson, Kachigian & Wilkinson, PC – Tulsa, Oklahoma
Lana Akopyan – Mauriel Kapouytian Woods LLP – New York City
Tiran Parsamian – Moscow, Russia
Raffi V. Zerounian – Hanson Bridgett LLP – Los Angeles
12:45 P.M. – 2:00 P.M. – Lunch break
Luncheon Keynote Speaker: Robert Avetisyan, Permanent Representative of Artsakh in the United States
2:00 P.M. – 3:10 P.M.
CHALLENGES AND OPPORTUNITIES FACING STARTUPS IN ARMENIA 
Topics covered:
Commercialization of intellectual property
Raising capital for startups
Initial public offerings, initial coin offerings, crowdfunding, etc.
Current ecosystem of IT startups in Armenia
Marketing and entry into market
Global reach of Armenian startups
Mergers and acquisitions
Success stories
Emerging opportunities
Challenges ahead
New frontiers
Panel Moderator:
Emma Arakelyan – Orion Worldwide Innovations, LLC – New York City
Panel Members:
Grigor Hovhannissian – Ambassador of Armenia to the United States
Karén Gyulbudaghyan – Strategic Value Ventures – San Francisco
Armen Margarian – AppearMe – California/Texas/Nevada/Yerevan
Brian G. Barnier – ValueBridge Advisors – New York City
3:10 P.M. – 3:20 P.M. – Midafternoon break
3:20 P.M. – 4:30 P.M.
HOW TO PROTECT YOUR TRADE SECRETS AND THE BEST PRACTICES IN IP LITIGATION
WHY STARTUPS NEED TO KNOW
Topics covered:
Protection of trade secrets in a global cyber world
Defense of Trade Secrets Act, what you need to know
Trade secret misappropriation
Current environment of threats and proactive cybersecurity management
Cybersecurity regulation and enforcement
Breach of cybersecurity and crisis management
Legal obligations arising from attacks
E-Discovery hosting and review tools
Recent Supreme Court decisions affecting IP practice
Evolving legal standards and practices
Panel Moderator:
Levon Golendukhin – Dentons – New York City
Panel Members:
Raymond O. Aghaian – Kilpatrick Townsend & Stockton LLP – Beverly Hills
Zaven A. Sargsian – Snell & Wilmer – Salt Lake City, Utah
Seepan V. Parseghian – Beck Redden – Houston, Texas
4:30 P.M. – Closing Remarks
Armenian Wine and Brandy Tasting Farewell Reception